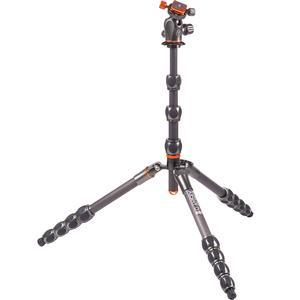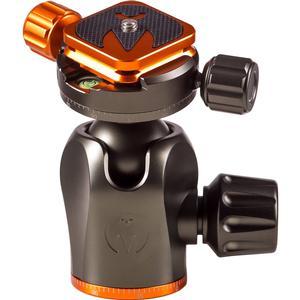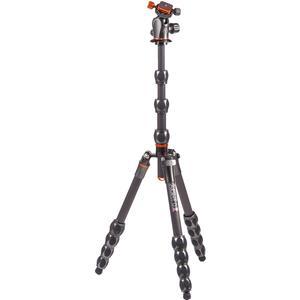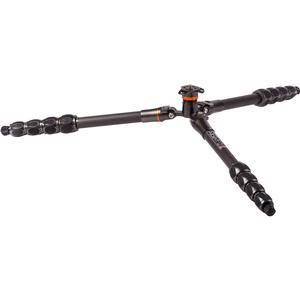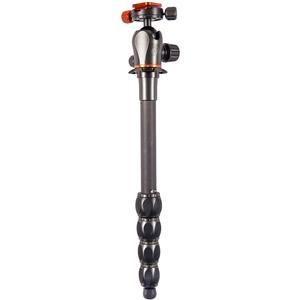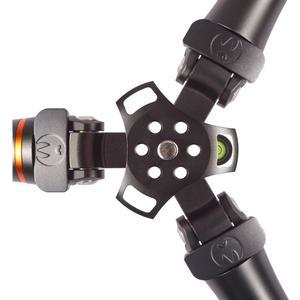 ITEM INCLUDES

3 Legged Thing Eclipse Albert Carbon Fiber Tripod with AirHed 360 (Grey) with:

Quick Release Plate
Hex Key
D-Ring
Carabiner
Carrying Case

3 Legged Thing Eclipse Albert Carbon Fiber Tripod with AirHed 360

The must-have tripod for all photographers.

The 3 Legged Thing Eclipse Albert Carbon Fiber Tripod with AirHed 360 is the world's most versatile travel tripod system. With modular technology and adaptable configuration, Albert proves to be the perfect companion for a wide range of uses, and for photographers of all walks of life.

Small enough to fit in your hand luggage, Albert is easy to carry anywhere. Light enough for long hikes, but heavy-duty enough for almost any camera and lens configuration, Albert's award winning modular design makes him the must-have tripod for all photographers.

"Imagination will take you everywhere." - Albert Einstein

| | | | |
| --- | --- | --- | --- |
| | | | |
| BALL HEAD | ADJUSTMENT KNOB | DETACHABLE MONOPOD | TRI-MOUNT PLATE |

Key Features:

Construction:
Albert is meticulously crafted from 3LT's own 100% Pure Stealth Carbon Fiber. 8 layers of tightly woven carbon, uniquely constructed without gimmicks or patterns for optimum weight to strength ratio. Furnishings precision milled from aircraft-grade Magnesium Alloy.

Dynamic Range:
Albert's unique, modular, triple-sectioned, 100% Pure, Carbon-Fiber center column enables this incredible tripod to extend from almost floor level to well over 70.9 in. (180cm), giving Albert the highest working range of any tripod in the world.

ParaLock System:
3 Legged Thing's unique parallel locking system prevents accidental disassembly, and provides further stability and better grip. It also makes maintenance and general upkeep simple.

Modular Technology:
3 Legged Thing's unique, modular technology, enables users to utilize infinite configurations. The possibilities are extraordinary.

Light Stand Mode:
Albert is tall enough to use as a light stand, for both strobes and off camera flash. At this height, Albert also makes a useful stabilized Monopod (Tri-Mono mode).

Macro Capability:
The unique triple-sectioned center column can be inverted, enabling users to raise the canopy height, while still lowering the camera to the floor. This gives unprecedented access to the camera controls, for optimum workflow.

Monopod:
As with all 3 Legged Thing tripods, Albert has a detachable leg, with standard 3/8" threads at both ends. This enables use as a monopod, or a microphone boom, selfie stick, camera boom arm and many other functions.
6 accessories found for 3 Legged Thing Eclipse Albert Carbon Fiber Tripod with AirHed 360 (Grey)

DOT LINE
Mfr#:
DL-0906

PRECISION DESIGN
Mfr#:
PD-007

PRECISION DESIGN
Mfr#:
PD-BPR

PRECISION DESIGN
Mfr#:
PD-TAGP

VANGUARD
Mfr#:
SB-100

VIVITAR
Mfr#:
VIV-VPT-350
3 Legged Thing Eclipse Albert Carbon Fiber Tripod with AirHed 360
– TECHNICAL SPECIFICATIONS –
---
| | |
| --- | --- |
| Tripod Load Capacity: | 66 lbs. (30kg) |
| Tripod Maximum Height: | 70.5 in. (179cm) |
| Tripod Minimum Height: | 5 in. (13cm) |
| Folded Length: | 16 in. (41cm) |
| Tripod Weight: | 4.1 lbs. (1.85kg) |
| Tripod Material: | 8-layer carbon fiber |
| Leg Stages / Sections: | 5 |
| Leg Lock Type: | Twist |
| Leg Angles: | 23°, 55°, and 80° |
| Center Column Type: | Rapid |
| Column Tube Diameter: | 20, 23, and 26mm |
| Center Column Sections: | 3 |
| Head Type: | Ball head |
| Quick Release: | Arca Swiss compatible release plate |
| Ball Head Control: | Lock, Base Pan, Top Pan & Plate Release |
| Ball Head Height: | 3.9 in. (10cm) |
| Ball Head Base Width: | 1.7 in. (4.3cm) |
| Ball Head Weight: | 0.9 lb. (408g) |
| Ball Head Load Capacity: | 88 lbs. (40kg) |
| Ball Head Plate Size: | 1.5 x 1.5 in. (38 x 38mm) |