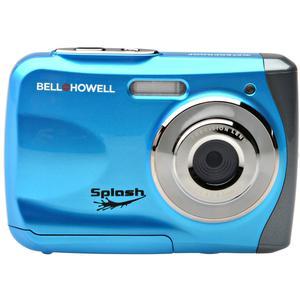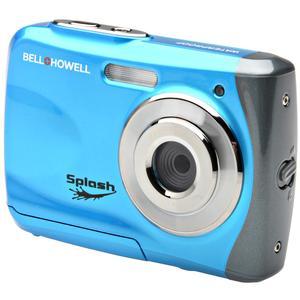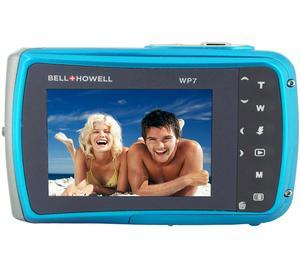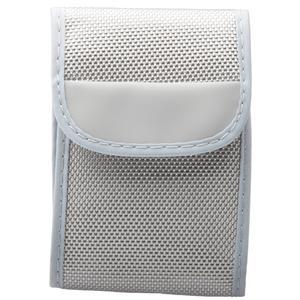 ITEM INCLUDES

Bell & Howell Splash WP7 Waterproof Digital Camera (Blue) with:

Camera Case
(2) AAA Batteries
Hand Strap
Image Editing Software
Instruction Manual

Bell & Howell Splash WP7 Waterproof Digital Camera

A smile in every photo, even underwater.

The Bell & Howell Splash WP7 Waterproof Digital Camera is waterproof up to a depth of 3 meters (10 ft.), features a 12.0-megapixel CMOS image sensor with image stabilization, a high-resolution 2.4-inch LCD display, 8x digital zoom, and automatic face and smile detection.

Key Features:

Waterproof Protection
Have peace of mind knowing you'll have waterproof protection up to 10 feet deep (3 meters), making this camcorder ideal for camping, beaches, skiing, winter sports, fishing, swimming pools, water parks, and other outdoor activities.A system of waterproof seals and gaskets helps keep water, dust, sand and dirt out so you can take pictures and video even in almost any environment.

Image Stabilization
The advanced built-in image stabilization system intelligently captures your best photos, maximizing quality while minimizing effort.

2.4-inch Clear LCD Display
The 2.4-inch LCD display features sharp, natural color that makes it easy to compose shots, read menus, and view videos and photos.

12.0 Megapixel Still Images
Impressive 12.0 megapixel resolution to deliver pictures with true-to-life color and pleasing details. What's more, with this high resolution, images can be significantly enlarged and still look great.

micro SD/SDHC Memory Card Slot for Video and Image Storage
Store your memories on a standard micro SD card (up to 2GB of storage) or a High Capacity micro SD (micro SDHC) card (up to 16GB).

Convenient Features
Other features include: 8x digital zoom to get in closer to your subject; automatic face and smile detection; included camera case and wrist strap.
17 accessories found for Bell & Howell Splash WP7 Waterproof Digital Camera (Blue)
Bell & Howell Splash WP7 Waterproof Digital Camera
– TECHNICAL SPECIFICATIONS –
---
Effective Pixels:
12.0 megapixels
Sensor Type:
CMOS
Image Sizes:
4032x3024 (12 MP)
3264x2448 (8 MP)
2560x1920 (5 MP)
2048x1536 (3 MP)
1280x960 (1.3 MP)
640x480 (VGA)
Movie:
AVI
30fps @ VGA (640x480)
30fps @ QVGA (320x240)
Optical Zoom:
N/A
Digital Zoom:
8x
Image Stabilization:
Digital
Focus Range:
0.5m ~ Infinity
Aperture Range:
F/2.8 = 8.5mm
Monitor Type:
Clear LCD Display (4:3)
Monitor Size:
2.4"
Flash:
Built-in Flash
Storage:
microSD / microSDHC
*Note - A memory card is required for this device.
Power Source:
(2) AAA Batteries
Interface:
USB 2.0 Hi-speed
Dimensions (WxHxD):
3.3 x 2.25 x 0.75 in. (8.4 x 5.7 x 1.9 cm)
Weight:
3.9 oz. (110g) (w/ batteries)