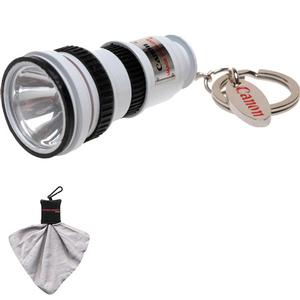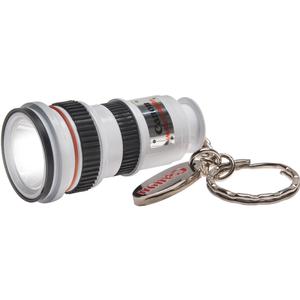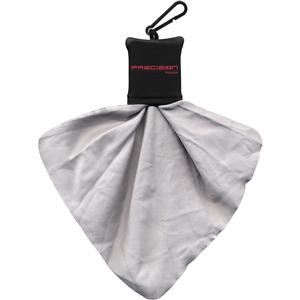 ITEM INCLUDES

Canon OIS Lens LED Flashlight Keychain with:

Canon OIS Lens LED Flashlight Keychain

The perfect accessory for any Canon enthusiast.

The Canon OIS Lens LED Flashlight Keychain is a portable and durable flashlight that is 1/8 scale model of a Canon OIS EF-S Lens. It's the perfect keychain flashlight, requiring only three LR44 batteries that provides hours of uninterrupted light.

The LED gives off a constant brightness of 40 Lumens and has a total lifespan of up to 100,000 hours of usage. The flashlight features a simple twist-head switch to turn the light on and off, and includes a detachable keychain.

ITEM INCLUDES

Precision Design Spudz Microfiber Cleaning Cloth (with Clip & Case) with:

1 Year Precision Design USA Warranty

Precision Design Microfiber Lens Cloth with Neoprene Pouch

Want to keep your lenses, LCD and other
products clean no matter where you go?

Then this 6x6-inch Microfiber Lens Cloth from Precision Design is for you! Ideal for field work, general outdoor photography, bird watching, hunting or even shooting pictures from the comforts of home, this soft cloth will remove smudges and other surface grime from your delicate optics.

The real innovation, however, is the attached water-resistant neoprene pouch that keeps the cloth dry and protected from dust, dirt and other contaminants that could otherwise lead to scratches. And for added convenience, the pouch features a simple clip that makes transportation a snap. Just attach the pouch to your keychain, belt loop or camera bag, and you're ready to go!
0 accessories found for Canon OIS Lens LED Flashlight Keychain
Reviews are for the first item in the kit:
Canon OIS Lens LED Flashlight Keychain