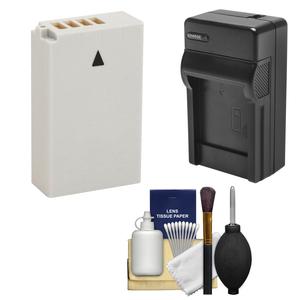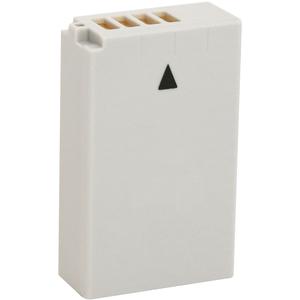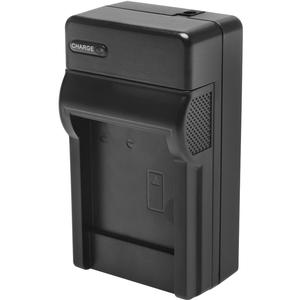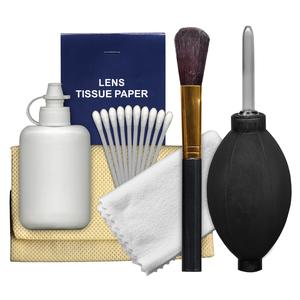 EN-EL24 Battery & Charger Essential Bundle for DL18-50, DL24-85, Nikon 1 J5 Digital Camera

KIT INCLUDES 3 PRODUCTS:
| | |
| --- | --- |
| 1. | Spare EN-EL24 Battery for Nikon |
| 2. | Battery Charger for Nikon EN-EL24 |
| 3. | Precision Design 6-Piece Camera & Lens Cleaning Kit |
ITEM INCLUDES

Spare EN-EL24 Battery for Nikon with:

Spare EN-EL24 Battery for Nikon

A spare battery is an essential accessory. No power, no pictures!

Increase your shooting capacity with this powerful EN-EL24 Lithium-ion rechargeable battery for Nikon digital cameras. More powerful than your standard battery, this spare high-capacity EN-EL24 will not put constraints on how you want to shoot. Plus, this rechargeable battery is Memory Free. It can be charged at any time without harm, even if it already has a partial charge, and can be typically charged over 1000 times.

ITEM INCLUDES

Battery Charger for Nikon EN-EL24 with:

Car Adapter
European Plug

1 Year Manufacturer USA Warranty

Battery Charger for Nikon EN-EL24

Power up your battery with this convenient travel charger

This Multi-Voltage Rapid Battery Charger plugs directly in to a standard wall outlet or your car's 12V DC outlet, and charges your EN-EL24 battery in approximately 60 to 90 minutes. Its flat-pin, foldable design allows easy storage and makes it the most compact battery charger on the market! In addition, this charger includes a European adapter plug for use in 250V outlets.

Key Features:

Foldable pins for easy storage
Slim, lightweight design
Smart charging LED indicator
Automatically switches to trickle charge when battery is full
Auto switching power voltage from 110V-240V AC
Output short circuit and electronic shock protection
Includes universal 110-240V AC power source, European plug and car adapter

ITEM INCLUDES

Precision Design 6-Piece Camera & Lens Cleaning Kit with:

Hurricane Air Blower
Lens Cleaning Tissues
Microfiber Cleaning Cloth
Lens Cleaning Liquid
Soft Brush
Cotton Swabs

1 Year Precision Design USA Warranty

Precision Design 6-Piece Lens & Digital SLR Cleaning Kit

Essential items for the proper maintenance of your equipment.

It's obvious that the cleaner the lens and camera sensor, the sharper your pictures will be. Dirt, dust, and fingerprints will degrade the image quality of even the finest optics. However, it's equally important to avoid using incorrect cleaning materials which can permanently damage your photo equipment.

This 6-piece cleaning kit contains everything you'll ever need to properly clean your lenses and digital SLR camera, including an air blower, soft brush, cleaning solution, lens tissues, cotton swabs, and a microfiber cloth. Also includes a soft carrying pouch.
0 accessories found for EN-EL24 Battery & Charger Essential Bundle
Compatible with the following Nikon digital cameras:
Nikon 1 J5
DL18-50
DL24-85
Reviews are for the first item in the kit:
Spare EN-EL24 Battery for Nikon