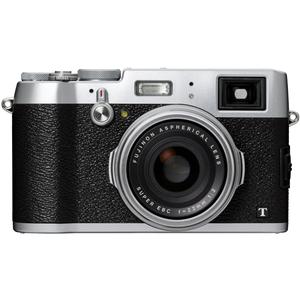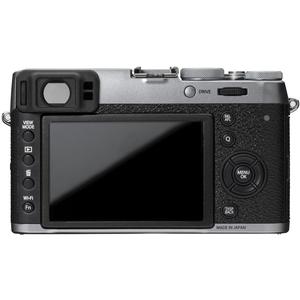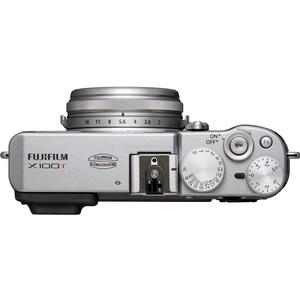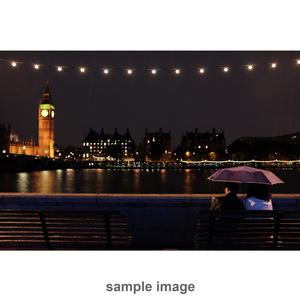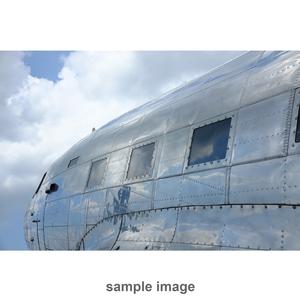 Fujifilm X100T Digital Camera (Silver)

ITEM INCLUDES

Fujifilm X100T Digital Camera (Silver) with:

NP-95 Li-ion Battery
Battery Charger
Shoulder Strap
USB Cable
Lens Cap
Metal Strap Clip
Protective Cover
Clip Attaching Tool

Fujifilm X100T Digital Camera (Silver)

The thrill of control. The passion for shooting.

First, photographers had to be a master of their camera to produce great work. Then, anyone could become a photographer thanks to advances in technology. Now, a camera has been created that leaves all the control in the hands of the photographer, but backs it up with advanced technology. The Fujifilm X100T Digital Camera. Packed with new features such as the world's first electronic rangefinder -- a high-quality fusion of optics and electronics -- and the Classic Chrome mode, offering the simulation of a classic film style, photographers can combine their passion for shooting with the thrill of controlling their camera once more.

Never before possible, high-level manual focus was realized for the first time for the optical viewfinder. The use of traditional dials allows users to see camera settings at a glance, even when the camera is turned off. The brand new electronic shutter delivers ultra-high-speed exposures up to 1/32000sec. With the new dedicated "FUJIFILM Camera Remote" application, you can focus and trigger the camera release from your smartphone or tablet. Choose from eight different filter effects and add some creativity to your pictures. The built-in ND filter captures the flow of water or flowers swaying in the breeze.

Key Features:

Never before possible, high-level manual focus was realized for the first time for the optical viewfinder:
For the first time ever; highly accurate manual focusing in an optical viewfinder. The simultaneous display of the EVF area on the screen of the optical viewfinder enables accurate focusing in real time. All you need to do is to turn the focus ring and bring the subject in the EVF area into focus, just like focusing with a rangefinder. In addition, Focus Peaking and Digital Split Image can be selected and the magnification of the focused area can be changed.

Brand new interface:
A new sophisticated design is used for the finder display. Screen information is now even easier to see.

Electronic rangefinder:
It includes an EVF display, eyepiece, optical image shielding, and a prism.

During MF, the accurate shooting area is displayed in real time while focusing:
The hybrid viewfinder, a key selling point of the FUJIFILM X100 series, has been fur further evolved. Parallax, the gap between the shooting range frame and actual shooting range when shooting close up, is automatically corrected in real time. Reframing after focusing is no longer necessary.

Simple & Highly functional. Advanced hybrid viewfinder:
The hybrid viewfinder allows you to switch between optical and electronic options with a single lever. The new electronic rangefinder feature is selected in the same way.

Traditional dial operation:
The use of traditional dials allows users to see camera settings at a glance, even when the camera is turned off. Settings can be made so you're ready to shoot according to lighting conditions, which enhances the camera's instinctive functionality. Your conversation with the FUJIFILM X100T starts the moment you pick it up.

The ±3-step exposure compensation dial, power switch and shutter speed dial are placed around the shutter button in the traditional layout of the X series. Dials are milled from metal. The top cover is made of robust magnesium alloy.
Optical / electronic viewfinder switch lever can be operated while looking through the finder.
The command lever has been changed to a command dial making it easier to use.
Aperture ring allows more exact control with 1/3 step and a focus ring that uses a new precision-milled pyramid pattern.

Rear layout: designed with photographers in mind:
After feedback from consumers, the design philosophy and layout of the rear of the camera has been standardized on X series models. Using a selector button and command dial enables smoother and more accurate operation.

The selector button, the core of control. Making and changing selections has been dramatically improved.
The newly adopted 3.0-inch 1040K-dot large LCD monitor displays a more accurate image and ensures information can be checked in higher definition. A playback operation system is concentrated on the immediate left.
The Focus Mode switch lever with more positive actions moves between AF and MF with one touch.

The full line up of film simulation options, unique to Fujifilm:
The value of a photographic image is not only determined by resolution or composition, expressions and feelings are also important. Classic Chrome reproduces colors shown in photo-historical film, with rich colors reminiscent of the old reversal era.

| | | | |
| --- | --- | --- | --- |
| | | | |
| PROVIA/STANDARD | VELVIA/VIVID | ASTIA/SOFT | SEPIA |

| | | |
| --- | --- | --- |
| | | |
| MONOCHROME | PRO NEGATIVE STANDARD | PRO NEGATIVE HI |

The fastest electronic shutter speed of 1/32000sec. expands shooting range further:
The brand new electronic shutter delivers ultra-high-speed exposures up to 1/32000sec. Shallow depth-of-field effects can now be shot with the aperture wide open even in snow or on the beach under clear skies. As there are no mechanically operated parts, there is no shutter sound so natural expressions of animals and sleeping babies can be captured more easily than ever before.

Focus with a Touch with the new smart application - FUJIFILM Camera Remote:
With the new dedicated "FUJIFILM Camera Remote" application, you can focus and trigger the camera release from your smartphone or tablet. The app not only lets you adjust focus, but also control settings like shutter speed, aperture, exposure compensation and ISO sensitivity. You can even apply other settings like Film Simulation, self-timer, and flash while "Touch AF" lets you focus from your phone or tablet, too. Imagine all the situations where this smart assistant will come in handy! Take commemorative group photos with yourself in the shot, capture wildlife photos, or remotely release the shutter for night shots free from camera shake. The photographic possibilities are endless.

Share every moment via email and SNS with easy wireless transfer to your smartphone:
For easy wireless transfer of photos to your smartphone or tablet just download the free dedicated "FUJIFILM Camera Remote" application to your device. There's no need to enter an ID, password or to change other troublesome settings; with just a touch of a button, you can transfer your high-quality images to your phone or tablet ready to upload to your blog or social networking site.

Use your smartphone to browse and transfer photos from your camera:
Using your smartphone or smart tablet, you can view the images stored in your camera, and then select and transfer the ones you want.

Transfer up to 30 images at one time:
You can select and transfer up to 30 images at a time to your smartphone and to make them even easier to send and use on your device, you can copy them in their existing photo size or choose the "3M compressed image option".

Send location data from your smartphone to your camera:
Just download and install the free FUJIFILM Camera Remote application in your smartphone and you can set up your camera to acquire location data from your smartphone and geotag your images -- that way you'll remember exactly where they were shot.

Automatically transfer and save photos on your PC via Wi-Fi:
Just turn on your PC and select PC AutoSave from the camera's menu for effortless wireless transfer and saving of your photos and movies to your home PC.

On-the-spot instax share printing:
You can easily send FUJIFILM X100T's great quality photos directly to the instax SHARE Smartphone Printer SP-1 for prints of your family, friends, pets and more.

X-Trans CMOS II Sensor:
OLPF-less architecture and the original pixel array are the keys to resolution rivaling a full-size sensor. Also the unique integration of phase detection pixels in the array contributes to the dramatic leap in AF speed.

Leading the way to the ultimate image quality. APS-C 16M X-Trans CMOS II Sensor & EXR Processor II:
The extreme resolution of FUJIFILM's bespoke APS-C 16M X-Trans CMOS II sensor with OLPF-less architecture. The clarity of the signal achieved by the optimization of every aspect of its processing circuitry. The enhanced image quality produced by the powerful EXR Processor II.

Advanced technology transfers the power of the lens into true-to-life photos:
X-Trans CMOS II incorporates an original color filter array with a highly random pattern, eliminating the need for an optical low-pass filter (OLPF). These filters are used in conventional systems to inhibit moiré at the expense of resolution. The X-Trans CMOS II array lets the sensor capture unfiltered light from the lens, achieving an unprecedented level of resolution. In addition, utilizing the enhanced performance of the EXR Processor II, Lens Modulation Optimizer (LMO) factors are calculated to compensate for aberrations and diffraction blur that occur when light passes through the lens and then are applied to produce images with amazing sharpness.

Low noise performance X-Trans CMOS II Sensor & EXR Processor II:
In the X-Trans CMOS II sensor, the optimized circuits elevate the S/N ratio and produce a clean signal that is enhanced by the powerful EXR Processor II for a further increase in image quality. The original signal processing of the X-Trans array featuring advanced noise separation technology combines with a newly developed noise reduction process that exploits the color differential to suppress chromatic blur, resulting in image quality far beyond its sensor size.

EXR Processor II:
The image processing power of the EXR Processor II not only produces images with increased resolution and higher quality at higher speeds, but also accelerates operational responses.

High-Speed Continuous Shooting:
Maximum High-Speed Continuous Shooting Speed of 6.0fps (max. 25 frames) Shoot at a maximum burst speed of 6 frames per second at full 16-megapixel resolution to capture a series of exposures of moving subjects and other challenging photographic scenes and later select the best shot.

High Performance Mode:
From instantaneous autofocusing in as fast as 0.08 sec. to faster start-up, you can maximize the performance of the FUJIFILM X100T to its limits. Also after turning OFF the power, the FUJIFILM X100T enters a "sleep" mode (for a maximum of 20 minutes). Turn ON the power during this time, and the FUJIFILM X100T "wakes up" instantly, reducing the normal start-up time from about 0.9 sec. to approx. 0.5 sec. ready for you to frame and capture the moment.

Get creative with Advanced Filters:
Selected one of eight types of filter effects. Users can preview the resulting image on the electronic viewfinder and LCD monitor.

| | | | |
| --- | --- | --- | --- |
| | | | |
| HIGH KEY | LOW KEY | SOFT FOCUS | TOY CAMERA |
| | | | |
| MINIATURE | POP COLOR | DYNAMIC TONE | PARTIAL COLOR |

Versatile hybrid viewfinder. Multiple exposure shooting:
Multiple exposure images, in which different images are placed on top of each other on the same frame, can now be accurately framed and easily taken looking through the hybrid viewfinder.

Choose a cinematic tone for Full HD movies:
Frame rates can be selected from 60fps, 50fps, 30fps, 25fps and 24fps for Full HD movies, supporting worldwide motion picture formats. It is also possible to change the settings of aperture, shutter speed, and exposure compensation while shooting a movie. Just as with still images, program, aperture priority, shutter priority and manual modes can be selected, as well as film simulation modes. Various expressions can be enjoyed such as a documentary style with Classic Chrome. When light levels change dramatically, such as moving from outdoors to indoors, you can keep shooting.

A world's first. Movies can be shot with the optical viewfinder:
Movies can be shot without switching to live view. This means movie shooting can be enjoyed as if using a film movie camera.

Multi-Target Auto Area AF:
The camera determines subjects from multiple focus points. The subjects are automatically brought to focus.

Variable target area during MF:
Allows freely setting the focus area during manual focus.

Exposure compensation is possible during manual exposure (when sensitivity is set to AUTO):
Exposure compensation is possible using the exposure compensation dial during manual exposure shooting.

Spot metering in the selected AF area:
Exposure priority shooting is more precise thanks to communication between the autofocus and metering areas.

Bright frame coverage: 92%:
Bright frame coverage with the optical viewfinder increased from 90% in past models to 92%. The image angle can now be accurately checked close to the actual subject.

Wide dynamic range live view (100% - 400%):
White spots in highlight areas have been reduced by expanding the dynamic range from 100% seen in past models to 400%, making the subjects clearer.

EVF/LCD image quality adjustment function:
Automatically set the brightness (EVF only) and adjust color intensity. Live view shooting that does not reflect selected Film Simulation modes and instead produces actual colors is also possible.

Manual exposure movie (P / S / A / M):
Apertures and shutter speeds can be changed even while shooting a movie. Background bokeh and subject movement can be controlled more accurately.

Finder display that automatically switches between vertical and horizontal positions:
The orientation of information displayed on the EVF/LCD changes according to whether the camera is held vertically or horizontally.

FACE DETECTION:
Automatically detects human faces and optimizes focus and brightness, allowing you to take beautiful portraits.

Interval Timer Shooting:
Automatically record the ever-changing expressions of nature by setting the shooting interval, shooting count and start time.

ISO setting from ISO100 - 51200:
Due to the high-performance sensor and image processing engine, high image quality with little noise is achieved even with ultra-high sensitivity.

AF tracking continuous 5.8 fps:
Children, pets, flowers blown by the wind and other subjects with quick movements can be reliably captured.

Super Intelligent Flash:
High-performance flash that automatically controls the amount of light according to the situation.

14-bit RAW compatibility:
14-bit RAW data compatibility offers rich gradation.

In-camera RAW processing function:
Film simulation mode can be applied when images are developed.

Q menu customization:
Due to many requests, the Q menu can now be customized. Functions of your choice can now be registered to the Q menu.

Fn button can be customized to seven different functions:
Frequently used functions can be customized on the function (Fn) setting screen. Functions can then be selected immediately.

23mm F2 Single Focal Length Lens:
The best image quality without compromise, packed into a slim compact body that you want to take everywhere with you... These were the aims when the FUJIFILM X100T was being developed. And they have been achieved through the incorporation of a newly developed, non-interchangeable, non-collapsible, fixed focal length lens. While featuring the generous brightness of a maximum F2 aperture, the large-diameter rear lens group is integrated into the body for an ultra-slim profile. In addition, the optimization of the sensor for this special lens fully exploits the advantage of a fixed focal length lens for superior edge-to-edge image quality.

Optical Design with a Priority on Performance:
The simple all-glass lens configuration (6 groups/8 elements) is designed around a single high-performance double-sided aspheric lens. Uncompromising image quality is assured by the application of multi-layer HTC-EBC(High Transmittance Electron Beam Coating) coating and other technologies. The result is perfectly balanced optical excellence promising low aberrations, sharp resolution and faithful color reproduction.

Double sided aspherical lens:
The use of an aspheric lens increases the freedom in lens design; however, it does not necessarily lead to the development of a good lens. For the FUJIFILM X100T, spherical lens elements are used as much as possible, and one double-sided aspheric lens made by a glass molding process has been adopted as the most effective element for delivering maximum performance.

Super EBC - Aiming for High Quality Images:
All the lens elements used in the FUJIFILM X100T have been treated with multilayer Super EBC (Electron Beam Coating), the same process used for Fujinon broadcasting video lenses and large-format camera lenses acclaimed by professionals. Reducing ghosting and lens flare, the treatment promises clear image quality.

Capture superb "Bokeh" effects with the 9-blade aperture diaphragm:
Providing a circular opening at the largest aperture, the 9-blade aperture diaphragm lets you capture pleasingly defocused background effects. Even with a slightly wide angle, the background is softly out of focus while the foreground is sharply defined.

The Built-in ND Filter:
Equivalent to 3-steps, the ND filter in the FUJIFILM X100T lens reduces the amount of light to 1/8. In situations where the light is very strong but you want to shoot at a slow shutter speed or do not desire to close the aperture, the built-in ND filter captures the flow of water or flowers swaying in the breeze in bright sunlight or professional portraits with a beautiful defocused background.

10cm Macro:
The FUJIFILM X100T lets you bring the edge of the lens as close as 10cm from your subject. Outstanding shooting range and exceptional performance in a variety of scenes set this lens apart.

Three focal lengths with image quality and brightness comparable to that of full-size SLR interchangeable lenses:
In addition to the popular 28mm wide-conversion lens that thoroughly controls the decline of peripheral resolution and the increase of distortion, a 50mm tele-conversion lens that secures the right amount of luminescence in the surroundings and bright F-value and produces excellent bokeh, has been released. By simply selecting these two lenses in the menu, the bright frame equivalent to the field of view is displayed in the optical viewfinder. The coordination of the 3 lenses offers high image quality and color reproduction comparable to that of interchangeable lenses. The strenuously developed lens barrel design presents an excellent sense of unity when the lens is attached as if it was an original lens.

Long-life battery for up to 330 photos (up to 700 photos when OVF POWER SAVE MODE is ON):
Longest battery life in its class is achieved due to a power-saving design.

Compatible with USB cable charging:
The camera can be charged from a computer using a USB cable.
22 accessories found for Fujifilm X100T Digital Camera (Silver)
Fujifilm X100T Digital Camera
– TECHNICAL SPECIFICATIONS –
---
Effective Pixels:
16.3 MP
Electronic Viewfinder:
Yes
Sensor Type:
(APS-C) X-Trans CMOS II with primary color filter
Sensor Size:
23.6mm x 15.6mm
Image Sizes:
Large : 4896 x 3264 / 4896 x 2760 / 3264 x 3264
Medium : 3456 x 2304 / 3456 x 1944 / 2304 x 2304
Small : 2496 x 1664 / 2496 x 1408 / 1664 x 1664
Movie:
H.264, MOV
Lens Type:
23mm (35mm equivalent: 35mm)
Focus Range:
Normal: 1.6 ft. (50cm) - Infinity
Macro: 3.9 in. (10cm) - 6.6 ft. (2m)
ISO Sensitivity:
Auto
ISO 200-6400 (Extended Mode: 100-51200)
Aperture Range:
f/2 to f/16
Monitor Type:
LCD
Monitor Size:
3.0 inch
Monitor Resolution:
1,040,000
Flash:
Built-in
Storage:
55MB Built-in Memory
SD / SDHC / SDXC
Power Source:
NP-95 Rechargeable Lithium-Ion Battery
Interface:
2.5mm Sub-mini (3-Ring)
HDMI D (Micro)
Micro-USB
USB 2.0
Dimensions (WxHxD):
5.0 x 2.9 x 2.1 in. (126.5 x 74.4 x 52.4mm)
Weight:
15.5 oz. (440g) (with battery and memory card)