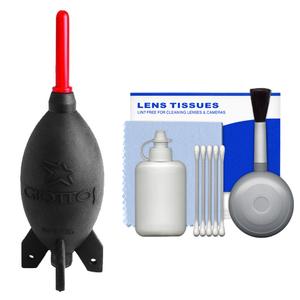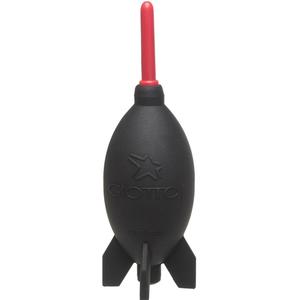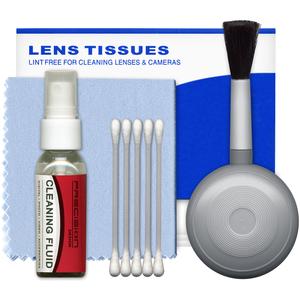 ITEM INCLUDES

Giottos Rocket-Air Blower Professional AA1900 Large with:

Giottos Rocket-Air Blower Professional (AA1900)

Keep your sensitive electronics clean and dust-free.

The Rocket-Air is made from natural and environmentally friendly rubber. The super air stream blows off dust particles, even those attracted by static electricity. Giotto's patented and unique rocket base design allows the Rocket-Air to stand by itself and prevents accidental blocking of the inlet valve as well as making it easy to store. The inlet valve prevents back flow from the air tube.

Ideal for use with digital camera sensors, lenses, telescopes, computer keyboards, microscopes, communications equipment, musical instruments and more.

ITEM INCLUDES

Precision Design 5-Piece Camera & Lens Cleaning Kit with:

Lens Cleaning Tissue
Lens Cloth
Lens Cleaning Liquid
Blower Brush
Cotton Swabs

1 Year Precision Design USA Warranty

Precision Design 5-Piece Lens Cleaning Kit

Essential items for the proper maintenance of your equipment.

It's obvious that the cleaner the lens, the sharper your pictures will be. Dirt, dust, and fingerprints will degrade the image quality of even the finest optics. However, it's equally important to avoid using incorrect cleaning materials which can permanently damage your photo equipment.

This 5-piece cleaning kit contains everything you'll ever need to properly clean your lenses, including a bottle of cleaning solution, lens tissues, cotton swabs, a blower brush, and a microfiber cloth.
0 accessories found for Giottos Rocket-Air Blower Professional AA1900
Reviews are for the first item in the kit:
Giottos Rocket-Air Blower Professional AA1900 Large