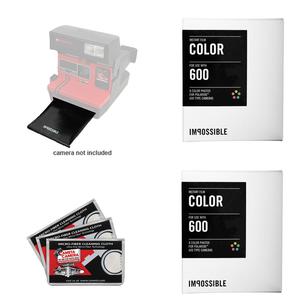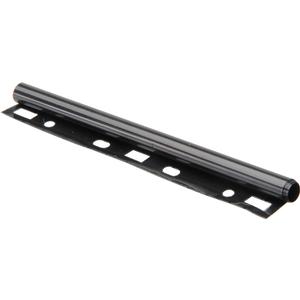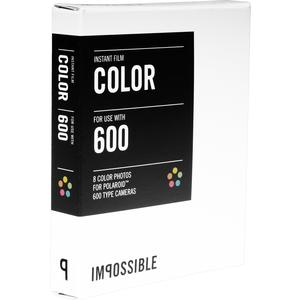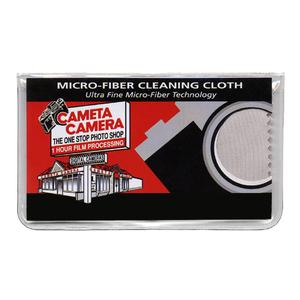 ITEM INCLUDES

Impossible Frog Tongue with:

Impossible Frog Tongue

The Impossible Frog Tongue is a newly designed device that easily attaches to vintage Polaroid cameras (works with all "box type" plastic Polaroid Cameras including 600, SX-70, OneStep, 1000, etc.) and automatically shields Impossible instant pictures from light as they eject from the camera. We do not recommend installation of the Impossible Frog Tongue into the folding type Polaroid One 600 models. Inspired by nature, this nifty device greatly improves the results you can achieve with the current Impossible instant films.

Carefully access the original frog tongue of your camera by removing the small plastic strip on top of the picture ejection slot (use a sharp object like a small screwdriver). You will then be able to exchange the original frog tongue with the new longer Impossible frog tongue and to snap the plastic strip back into position.

ITEM INCLUDES

Impossible PRD2785 Color Instant Film with:

Impossible Color Instant Film for 600-Type Cameras & Instant Lab

Impossible Color Instant Film for Polaroid 600-type cameras & Instant Lab features an innovative color protection formula that film boasts great color saturation, a high level of detail and sharpness, and stunning image quality.

Thanks to an advanced formula, and constant adjustments during production, using Impossible film is now more fun than ever. A new package design and naming system helps you pick the right film for your Polaroid camera. And did we mention speed? The new Impossible film develops faster... up to 20% in some cases. In addition, this new film can be used without shielding the photo for instant enjoyment!

ITEM INCLUDES

Microfiber Cleaning Cloth with:

1 Year Manufacturer USA Warranty

Microfiber Cleaning Cloth

Keep your camera and lenses smudge-free!

Cleans LCD screens safely and completely without smearing.
Works great on optics such as lenses, viewfinders, filters and binoculars.
After multiple uses, just wash and dry according to the instructions.
0 accessories found for Impossible Frog Tongue
Reviews are for the first item in the kit:
Impossible Frog Tongue