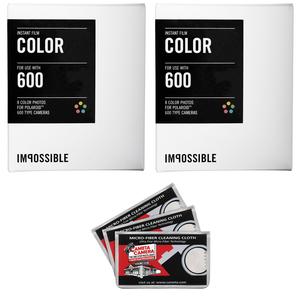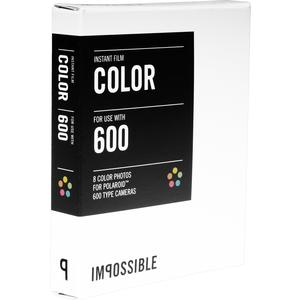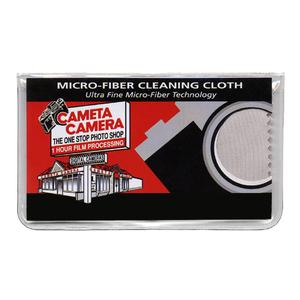 ITEM INCLUDES

Impossible PRD2785 Color Instant Film with:

Impossible Color Instant Film for 600-Type Cameras & Instant Lab

Impossible Color Instant Film for Polaroid 600-type cameras & Instant Lab features an innovative color protection formula that film boasts great color saturation, a high level of detail and sharpness, and stunning image quality.

Thanks to an advanced formula, and constant adjustments during production, using Impossible film is now more fun than ever. A new package design and naming system helps you pick the right film for your Polaroid camera. And did we mention speed? The new Impossible film develops faster... up to 20% in some cases. In addition, this new film can be used without shielding the photo for instant enjoyment!

ITEM INCLUDES

Microfiber Cleaning Cloth with:

1 Year Manufacturer USA Warranty

Microfiber Cleaning Cloth

Keep your camera and lenses smudge-free!

Cleans LCD screens safely and completely without smearing.
Works great on optics such as lenses, viewfinders, filters and binoculars.
After multiple uses, just wash and dry according to the instructions.
0 accessories found for Impossible PRD2785 Color Instant Film x2
Reviews are for the first item in the kit:
Impossible PRD2785 Color Instant Film