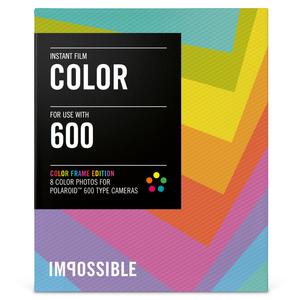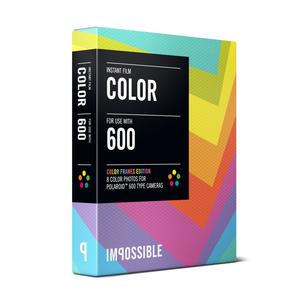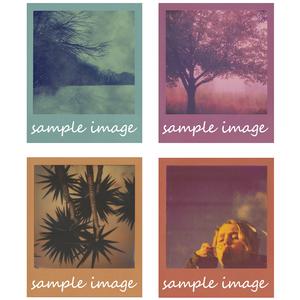 ITEM INCLUDES

Impossible PRD2959 Color Instant Film (Color Frame Edition) with:

Impossible Color Instant Film (Color Frame Edition) for Polaroid 600-Type Cameras & Impossible Instant Lab

Impossible Color Instant Film for Polaroid 600-type cameras & Instant Lab features vividly colored frames and an innovative color protection formula that produces great color saturation, a high level of detail and sharpness, and stunning image quality. The film can develop up to 20% faster than traditional Polaroid film.

This film eliminates the need to hastily shield the photo immediately after the picture is taken. Avoid developing in direct sunlight; this will cause overexposure and reddening of the final photo and never freeze the film. It takes approximately 30 minutes for the film to completely develop.

Key Features:

Format: 3.5 x 4.2 in. (8.8 x 10.7 cm)
Image area: 3.1 x 3.1 in. (7.9 x 7.9 cm)
8 exposures per pack
Film Speed: ISO 640
Glossy finish
Compatible with Polaroid 600-Type cameras and Impossible Instant Lab
Balanced for daylight and flash exposure
Each pack contains eight exposures
Develops fully in approximately 30 minutes at 70°F (21°C)
Best if used no later than a year beyond production date stated on the package
Refrigerated storage recommended (41 to 50°F / 5 to 10°C) during non-use of unopened packs; do not freeze!
0 accessories found for Impossible PRD2959 Color Instant Film (Color Frame Edition)