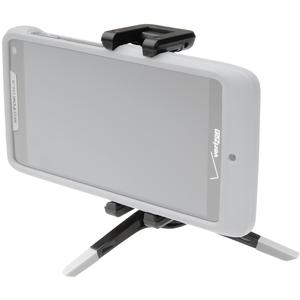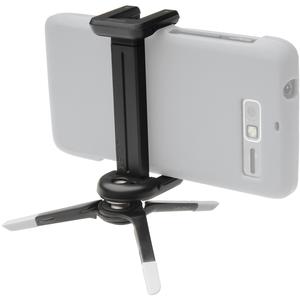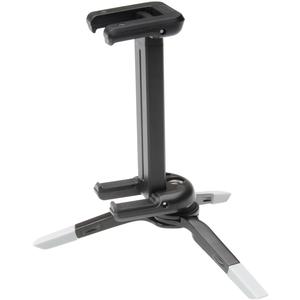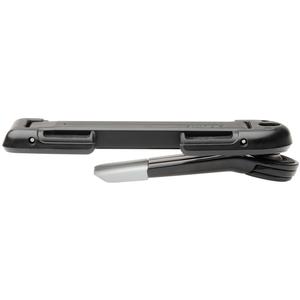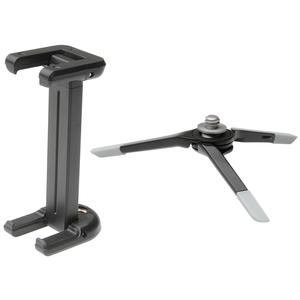 ITEM INCLUDES

Joby GripTight Micro Smartphone Stand (XL) with:

Joby GripTight Micro Smartphone Stand (XL)

Your phone deserves a stand as portable as it is.

The Joby GripTight Micro Stand for Smartphones offers the stability, range of movement and versatility of full-size supports. With the GripTight Micro Stand, you have a durable tripod or smartphone stand that can be stored anywhere.

Elegantly designed with three sturdy legs that fold compactly, the sleek form is convenient to carry and easily fits in any pocket or bag, and can even be kept on your key chain. The aluminum and zinc alloy construction is engineered for dependable stability, quick deployment and precise ball positioning.

The included smartphone mount features spring loaded rubber grips that will hold any smartphone ranging from 2.7 to 3.9 inches in width. Plus, rubber grips provide rock-solid footing on any surface. Now you can capture crisp low-light landscapes, join group portraits and record time-lapse party scenes, wherever your adventures take you.

Key Features:

World's most portable entertainment room:
Take a mini entertainment system wherever you go. Watch Netflix sitting back in your chair instead of hunched over your screen. Facetime or Skype at your desk without your arm aching. Stop craning your neck to check out the cover art on Spotify.

Small, sleek, and tough:
We wanted to build a smartphone stand that you could always carry with you but would still be sturdy and dependable out in the field. Designed with durable zinc alloy legs and a machined mini ballhead, the GripTight Micro Stand is super lightweight & compact. Unlike the protrusions or unwieldy size of most smartphone tripods, ours was designed to be carried easily in your pocket or on your key chain.

Fits all best-selling smartphones:
Adjustable grip fits all iPhones, Android & Windows smartphones with or without a case between 2.7-3.9 in. (69-99mm).

Grips your smartphone safely and securely:
Internal steel springs allow the mount to expand to the size of your smartphone and grip it securely. Reliable rubber grip pads keep your phone in place, even when turned sideways!

Adjust your phone to the viewing angle you need:
Machined-aluminum mini ball head lets you tilt your smartphone 36° in any direction.

Deploys and folds quickly:
The GripTight Micro Stand quickly unfolds when you need it and folds up compactly to about the size of a car key when you don't.

Finally, a tripod that plays nicely with your case and accessories:
You shouldn't have to choose between your case or your accessories. Your smartphone tripod should work with both. GripTight Micro doesn't get in the way of your phone lens or snazzy case, and it still keeps your phone safe and secure when in use.
0 accessories found for Joby GripTight Micro Smartphone Stand (XL)
Joby GripTight Micro Smartphone Stand (XL)
– TECHNICAL SPECIFICATIONS –
---
Material:
Zinc-aluminum alloy
Polycarbonate-ABS plastic
TPE grip pads and rings
Steel springs
Stainless steel pins and screw
Compatibility:
Smartphone width: between 2.7 - 3.9 in. (69 - 99mm)
Weight Capacity:
8.8 oz. (250g)
Tripod:
1/4"-20 thumbscrew
Boldface Category:
Standard Text
Boldface Category:
Standard Text
Boldface Category:
Standard Text
Dimensions:
1.1 x 0.7 x 3.7 in. (2.8 x 1.8 x 9.5cm) (closed)
Weight:
1.6 oz. (44g)