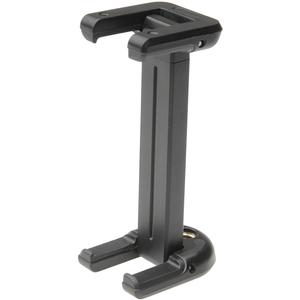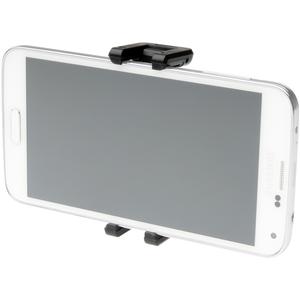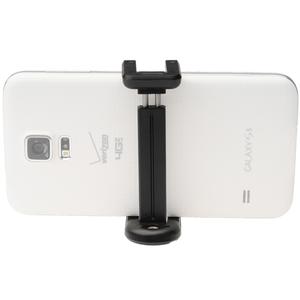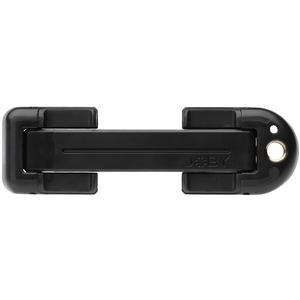 ITEM INCLUDES

Joby GripTight Smartphone Tripod Mount (XL) with:

Joby GripTight Smartphone Tripod Mount (XL)

Any phone. Any tripod. Anywhere!

The Joby GripTight Smartphone Tripod Mount will mount your smartphone to any tripod with a 0.25-inch camera screw. It folds up and can fit on a keychain or in your pocket. Simply take it out when you're ready to use it and the spring loaded rubber grips will hold any smartphone ranging from 2.7 to 3.9 inches in width. Stainless steel threads keep your smartphone firmly in place.

Key Features:

A smartphone mount for everybody:
Smartphones with awesome cameras come in all shapes and sizes, but most tripod mounts only work with one phone model. We designed a solution that works with your gear, not against it. GripTight works with any tripod and any phone, plus you can keep your phone in its snazzy case and pair it with your favorite phone accessories.

From pocket-sized to shooting in seconds:
The GripTight Mount is foldable and super compact, and it quickly attaches to your tripod via 1/4-20" screw. Because it doesn't require a special case or mounting mechanism, it's a breeze to set up. Stretch the clamp and insert your phone. That's it! Because it adapts to your smartphone, GripTight Mount embraces the gear you've got now and the gear you're getting next year, making it the perfect smartphone accessory.

Fits all best-selling smartphones:
Adjustable grip fits all iPhones, Android & Windows smartphones with or without a case between 2.7-3.9 in. (69-99mm).

Mount easily expands to grip your device:
Internal steel springs allow mount to expand to the size of your device & grip it securely.

Foldable & portable:
Mount legs fold in making it easy to fit it in your pocket or bag. Attach a lanyard to the Mount and add it to your keychain so it's always with you.

Connects to most camera tripods and all GorillaPods:
Universal stainless-steel 1/4-20" screw fits almost every camera tripod.

Your tripod now plays nicely with your cases & accessories:
The GripTight Mount works well with your cases and other accessories. The slender, clamp-style design doesn't get in the way of your snazzy case, cell lenses, filter kits or mic but still keeps your smartphone safe and secure.
0 accessories found for Joby GripTight Smartphone Tripod Mount (XL)