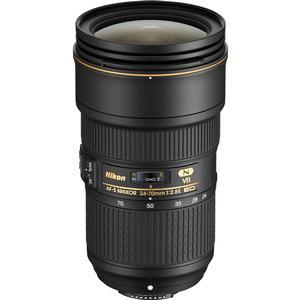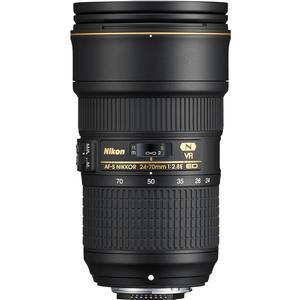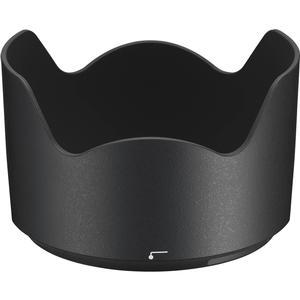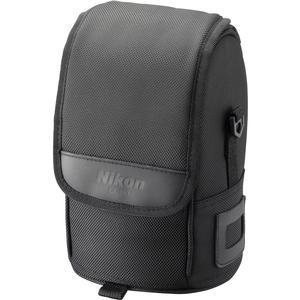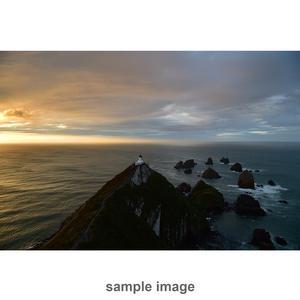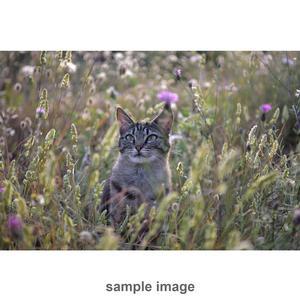 ITEM INCLUDES

Nikon 24-70mm f/2.8E VR AF-S ED Nikkor Zoom Lens with:

Lens Hood
Semi-Soft Lens Case
Front & Rear Lens Caps
Instruction Manual

Nikon 24-70mm f/2.8E VR
AF-S ED Nikkor Zoom Lens

Stunning performance. Newfound inspiration.

Meet your new must-have lens, the evolution of a legendary workhorse. The AF-S NIKKOR 24-70mm f/2.8E ED VR improves upon nearly every aspect of its acclaimed predecessor -- sharpness, speed, consistency, control and durability plus Vibration Reduction image stabilization technology -- and the results are stunning. Pair it with a Nikon full-frame high-resolution DSLR, and achieve new levels of sharpness and clarity. From studio work to field assignments, environmental to events, stills to HD video, when chasing the decisive moment, you'll always know which lens to grab.

A first for NIKKOR lenses, a new Aspherical Extra-Low Dispersion (ASP/ED) element is paired with traditional AS, ED and HRI elements for a thrilling new level of optical precision. Photos and videos take on a beautiful balance of sharpness and soft blur effects, virtually free of flare, ghosting, coma, chromatic or spherical aberration, even at the far edges of the frame. For those who thrive on image quality, the AF-S NIKKOR 24-70mm f/2.8E ED VR delivers.

24-70mm is the sweet spot of the zoom range for many photographers, great for everything from landscapes and studio work to weddings and press events. The f/2.8 constant aperture allows for faster shutter speeds to freeze fast action, renders a beautiful bokeh blur and performs brilliantly in low light. Add an electromagnetic diaphragm for fast auto-exposure control plus the protection of Nikon's fluorine coat on the front and rear glass, and you've got the ultimate workhorse for nearly any situation.

Key Features:

4.0 stops of Vibration Reduction
Nikon's Vibration Reduction image stabilization technology reduces camera shake and vibration up to ~4.0 stops. Capture sharp, steady handheld stills and HD videos, and shoot at slower shutter speeds in low-light situations without sacrificing sharpness.

Aspherical Lens
A lens with a curved, non-spherical surface. Used to reduce aberrations and enable a more compact lens size. Aspherical lenses minimize coma and other types of lens aberrations, even when used at the widest aperture.

ED (Extra-Low Dispersion) Glass
An optical glass developed by Nikon that is used with normal optical glass in telephoto lenses to obtain optimum correction of chromatic aberrations.

Electromagnetic Diaphragm Mechanism
An electromagnetic diaphragm mechanism in the lens barrel provides highly accurate electronic diaphragm or aperture blade control when using auto exposure during continuous shooting.

High Refractive Index Lens (HRI)
HRI stands for High Refractive Index Lens. With a refractive index of more than 2.0, one HRI lens can offer effects equivalent to those obtained with several normal glass elements and can compensate for both field curvature and spherical aberrations. Therefore, HRI lenses achieve great optical performance in an even more compact body.

Internal Focus (IF)
Provides fast and quiet auto focusing without changing the length of the lens, retaining subject-working distance through the focus range.

M/A focus mode switch
Enables quick response to changing situations between manual and auto focus operation.

Exclusive Nano Crystal Coat
An anti-reflective coating developed by Nikon that virtually eliminates internal lens element reflections across a wide range of wavelengths. Nano Crystal Coat solves ghost effects caused by red light and effectively reduces ghost and flare caused by light entering the lens diagonally.

Nikon's Silent Wave Motor (SWM)
Nikon's Silent Wave Motor uses ultrasonic vibrations -- rather than a gear system -- to focus the lens, providing incredibly smooth, silent and precise autofocus operation.

Super Integrated Coating
Nikon Super Integrated Coating is Nikon's term for its multilayer coating of the optical elements in NIKKOR lenses.
33 accessories found for Nikon 24-70mm f/2.8E VR AF-S ED Nikkor Zoom Lens
Nikon 24-70mm f/2.8E VR AF-S ED Nikkor Zoom Lens
– TECHNICAL SPECIFICATIONS –
---
Lens Mount:
Nikon F-Bayonet
Focal Length:
24-70mm
Maximum Aperture:
f/2.8
Minimum Aperture:
f/22
Maximum Magnification:
0.27x
Minimum Focus Distance:
1.2 ft. (0.38m)
Lens Construction:
20 elements, 16 groups
Diaphragm Blades:
9
Focus Type:
Auto/Manual, Internal Focusing
Image Stabilization:
VR (Vibration Reduction) Image Stabilization
Filter Size:
82mm
Dimensions (Diam. x Length):
3.4 x 6.0 in. (88 x 154.5mm)
Weight:
38.4 oz. (1070g)
Other:
• Silent Wave Motor
• Nano Crystal Coat
• Super Integrated Coating
• High Refractive Index Element
• 2 ED Glass Elements
• 3 Aspherical Elements
Compatible with any Nikon manual focus, autofocus film or digital SLR camera , including:
D3100
D3200
D3300
D3400
D5100
D5200
D5300
D5500
D7000
D7100
D7200
D7500
D90
D300
D300s
D500
D600
D610
D800
D800E
D810
D810A
D850
D3
D3s
D3x
D4
D4s
D5
Df