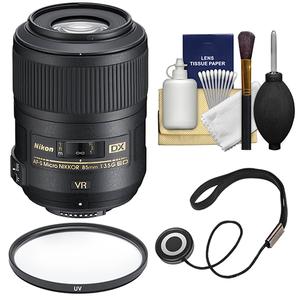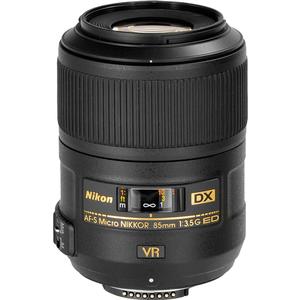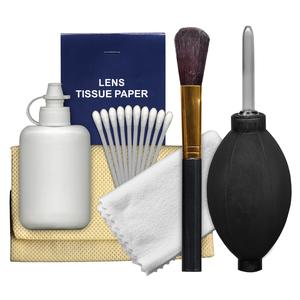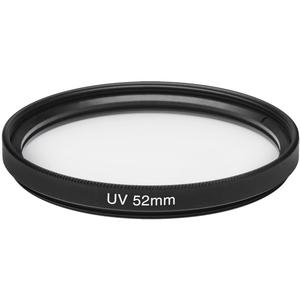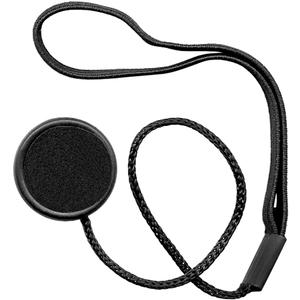 Roll over images for larger versions
See Description tab below for detailed info
Nikon 85mm f/3.5 G VR AF-S DX ED Micro-Nikkor Lens with UV Filter + Accessory Kit

KIT INCLUDES 4 PRODUCTS:
| | |
| --- | --- |
| 1. | Nikon 85mm f/3.5 G VR AF-S DX ED Micro-Nikkor Lens |
| 2. | Precision Design 6-Piece Camera & Lens Cleaning Kit |
| 3. | Vivitar 52mm UV Glass Filter |
| 4. | CapKeeper 2 |
ITEM INCLUDES

Nikon 85mm f/3.5 G VR AF-S DX ED Micro-Nikkor Lens with:

Front & Rear Lens Caps
Lens Hood
Soft Lens Pouch
Instruction Booklets

Nikon 85mm f/3.5G VR DX ED AF-S NIKKOR Lens

Ideal for extreme close-up and general photography
with continuous autofocus from infinity to life-size (1:1).

Ideal for those new to macro photography, the AF-S DX MICRO NIKKOR 85MM F/3.5G VR boasts a 1:1 reproduction ratio, allowing photographers to get lifelike close-ups of more intricate textures and details, even down to the fine texture on flower petals or insect wings. On top of this, the VR II system provides both a steady viewfinder image for composition and sharper results at slow shutter speeds or when shooting movie clips.

The Nikon DX format provides a compact and light form factor that balances well with Nikon's range of DSLRs. With a picture angle equivalent to a focal length of 127.5mm in FX/35mm format, it extends options beyond those offered by standard kit lenses, ideal for portraits or candid photography.

Nikon's acclaimed ED glass provides crisp high contrast results rendered with attractive background blur thanks to the rounded nine blade diaphragm. The SWM ensures smooth, discrete auto focusing and the non-rotating front element enables the use of lens mounted flash accessories.

ITEM INCLUDES

Precision Design 6-Piece Camera & Lens Cleaning Kit with:

Hurricane Air Blower
Lens Cleaning Tissues
Microfiber Cleaning Cloth
Lens Cleaning Liquid
Soft Brush
Cotton Swabs

1 Year Precision Design USA Warranty

Precision Design 6-Piece Lens & Digital SLR Cleaning Kit

Essential items for the proper maintenance of your equipment.

It's obvious that the cleaner the lens and camera sensor, the sharper your pictures will be. Dirt, dust, and fingerprints will degrade the image quality of even the finest optics. However, it's equally important to avoid using incorrect cleaning materials which can permanently damage your photo equipment.

This 6-piece cleaning kit contains everything you'll ever need to properly clean your lenses and digital SLR camera, including an air blower, soft brush, cleaning solution, lens tissues, cotton swabs, and a microfiber cloth. Also includes a soft carrying pouch.

ITEM INCLUDES

Vivitar 52mm UV Glass Filter with:

Lifetime Vivitar USA Warranty

Vivitar 52mm UV Glass Filter

Protect your lens and enhance your photos

The Vivitar UV Filter is a multi-purpose glass filter that is designed to optimize your photography experience. UV filters block out unwanted ultraviolet light and prevents the UV "fogging/haze" effect, which can result in inaccurate color and lower the apparent sharpness. This filter is also ideal for protecting your valuable lens from scratches and dust, and it can be kept on the lens at all times.

Key Features:

Protects your lens from dust and scratches
Absorbs UV light to reduce excessive blue and haze
Natural light pictures will be sharper, crisper and better balanced

ITEM INCLUDES

CapKeeper 2 with:

1 Year Manufacturer USA Warranty

CapKeeper 2 Lens Cap Strap

Never lose your cap again!

The CapKeeper 2 is an elastic loop that wraps around barrel of your lens with an elastic lens cap leash. It prevents lens cap loss with an adhesive-backed disc that securely attaches to the lens cap.

The CapKeeper 2 is designed for SLR cameras with interchangeable lenses and video cameras.
35 accessories found for Nikon 85mm f/3.5 G VR AF-S DX ED Micro-Nikkor Lens
Nikon 85mm f/3.5 G VR AF-S DX ED Micro-Nikkor Lens
– TECHNICAL SPECIFICATIONS –
---
Lens Mount:
Nikon F-Bayonet
Focal Length:
85mm
Maximum Aperture:
f/3.5
Minimum Aperture:
f/32
Maximum Magnification:
1.0x
Minimum Focus Distance:
0.9 ft. (0.286m)
Lens Construction:
14 elements / 10 groups
Diaphragm Blades:
9
Focus Type:
Auto / Manual
Image Stabilization:
VR
Filter Size:
52mm
Dimensions (Diam. x Length):
2.9 x 3.9 in. (73 x 98.5mm)
Weight:
12.5 oz. (355g)
Other:
• ED glass element
• Super Integrated Coating
• Internal Focusing
Compatible with any Nikon manual focus, autofocus film or digital SLR camera , including:
D3100
D3200
D3300
D3400
D5100
D5200
D5300
D5500
D7000
D7100
D7200
D90
D300
D300s
D500
D600
D610
D800
D800E
D810
D810A
D3
D3s
D3x
D4
D4s
D5
Df
Reviews are for the first item in the kit:
Nikon 85mm f/3.5 G VR AF-S DX ED Micro-Nikkor Lens