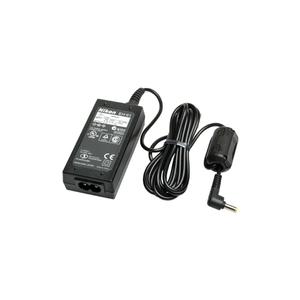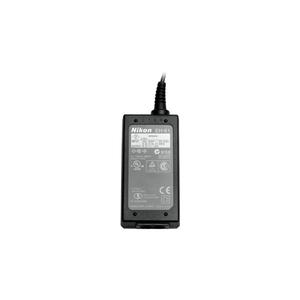 ITEM INCLUDES

Nikon EH-61 AC Adapter for Coolpix 2100, 3100, and SQ Digital Cameras with:

The Nikon EH-61 AC Adapter is designed to supply uninterrupted 100-240v multi-voltage power for your camera while downloading pictures to your computer, for extended work in a studio, or while viewing images while connected to your TV or VCR. It's compatible with the Nikon Coolpix 2100, 3100 and SQ Digital Cameras.

Your digital camera is like a mini-computer with a lens. The power source must run the LCD monitor, the motorized zoom autofocus mechanism, metering system, electronic flash, and more. And sometimes, batteries just aren't enough to keep your equipment running at full capacity. That's why a portable AC adapter is an essential accessory for any photographer!
0 accessories found for Nikon EH-61 AC Adapter for Coolpix 2100, 3100, and SQ Digital Cameras