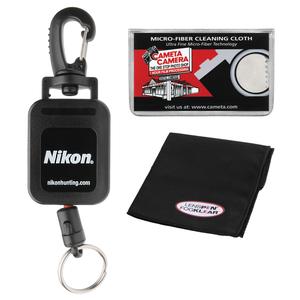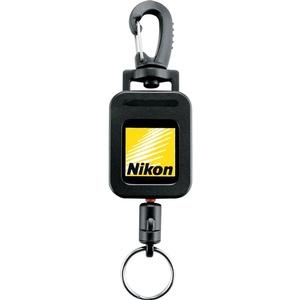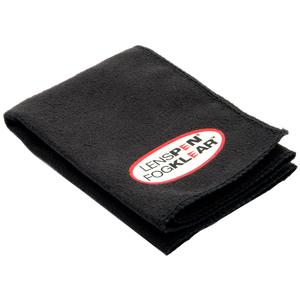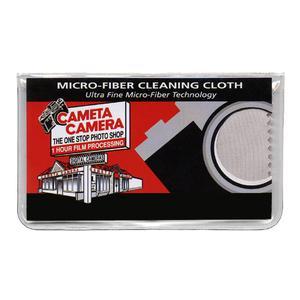 ITEM INCLUDES

Nikon Retractable Rangefinder Tether with:

Nikon Retractable Rangefinder Tether

Keep your rangefinder or other gear close at hand.

The Nikon Retractable Rangefinder Tether was developed to aid hunters in managing the simultaneous use of a binocular and rangefinding device. It is a spring-loaded, retractable attachment that keeps a rangefinder or other accessory close at hand, yet secure and out of the way when not being used. It features a nylon-coated stainless steel cable and a stainless steel spring. The cable provides 25 inches (64cm) of extension and its breaking threshold is 60 lbs. (27kg).

Key Features:

Waterproof and Self-Flushing
Stainless Steel Spring & Hardware
Nylon-coated Stainless Steel Cable
25-inch Extension
9 oz. Retraction Force
60 lb. Breaking Strength

ITEM INCLUDES

Lenspen FogKlear Dry Anti-Fog Cleaning Cloth with:

1 Year Lenspen USA Warranty

Lenspen FogKlear Dry Anti-Fog Cleaning Cloth

The Lenspen FogKlear Dry Anti-Fog provides amazing anti-fog protection whenever you need it. It is a natural woven cloth so there is no longer any need to litter the earth with messy tissues and foil packets. Gently wipe the surface and you will have a clear lens for creating beautiful pictures. Using this cloth will also save you time in post-production as you won't have to retouch pictures that have a haze or dust particles. This cloth can be used on camera lenses, binoculars, scopes, etc., and can be used over 200 times.

ITEM INCLUDES

Cameta Microfiber Cleaning Cloth with:

1 Year Manufacturer USA Warranty

Microfiber Cleaning Cloth

Keep your camera and lenses smudge-free!

Cleans LCD screens safely and completely without smearing.
Works great on optics such as lenses, viewfinders, filters and binoculars.
After multiple uses, just wash and dry according to the instructions.
0 accessories found for Nikon Retractable Rangefinder Tether
Reviews are for the first item in the kit:
Nikon Retractable Rangefinder Tether