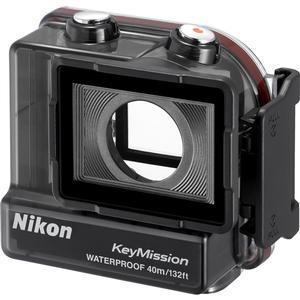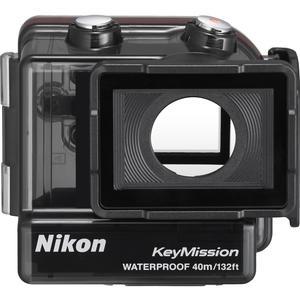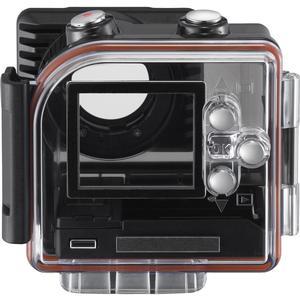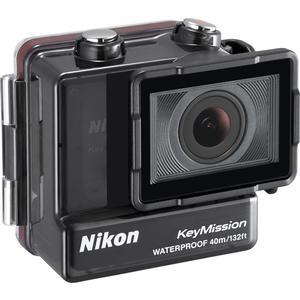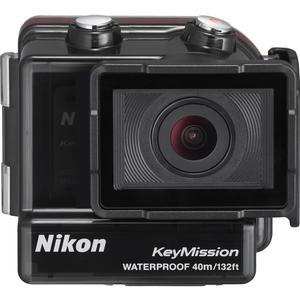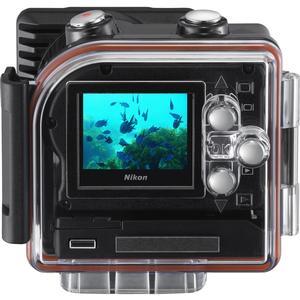 ITEM INCLUDES

Nikon WP-AA1 Waterproof Case for KeyMission 170 with:

Nikon WP-AA1 Waterproof Case for KeyMission 170

Bring your mission to deeper depths.

Now your Nikon KeyMission can really go everywhere, even deeper underwater! Fully submersible all the way down to 100 feet deep (30 meters) for 30 minutes, the WP-AA1 waterproof housing transforms your Nikon KeyMission 170 into an even more powerful waterproof and underwater camera that's perfect for diving, snorkeling, boating, kayaking, swimming, fishing, surfing or just having fun in the pool. Relive your adventures from the deep with the brilliant photos and HD videos only Nikon KeyMission can achieve.

Key Features:

Waterproof protection for the KeyMission 170
You probably already take your Nikon KeyMission along on nearly every adventure. Compatible with KeyMission 170, the WP-AA1 waterproof housing lets you keep creating, whether you're above the sea or below. Now that's creative freedom!

| | |
| --- | --- |
| | |
| FRONT | BACK |

Stunning KeyMission photos and HD videos, even underwater
If you've ever used a disposable waterproof camera, you know the photos just don't capture the magic of an underwater experience. But imagine having your Nikon KeyMission while diving or snorkeling, kayaking or swimming -- your photos and HD videos will be amazing!

Protection without clunkiness -- Easy access to key camera controls
The lightweight (approx. 4.7 ounces or 133 grams) and sleek WP-AA1 waterproof housing perfectly fits the Nikon KeyMission 170 and maintains your access to key camera controls and buttons. The on/off button, movie recording, playback, delete and menu buttons are all easily accessible from the housing's exterior, giving you the same creative control you enjoy on land.

Explore the depths of your creativity
The WP-AA1 waterproof housing is fully submersible down to 100 feet (30 meters) for 30 minutes, so you can take it along on serious diving and snorkeling adventures. Capture spectacular images and videos, and take advantage of unique Nikon KeyMission features like time-lapse movie, to really bring your adventure to life.
0 accessories found for Nikon WP-AA1 Waterproof Case for KeyMission 170