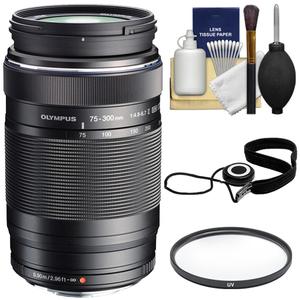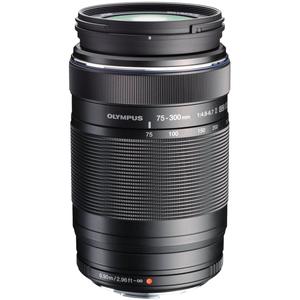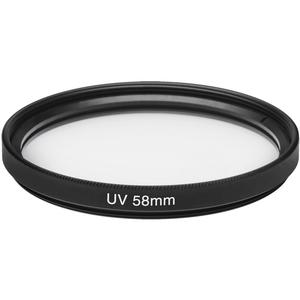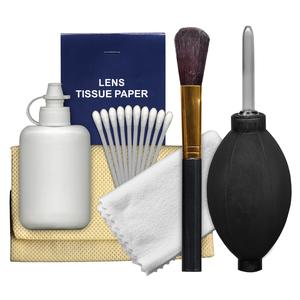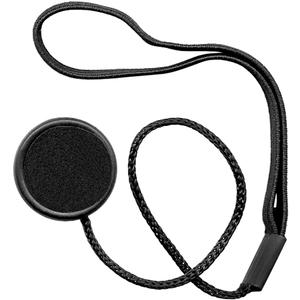 Roll over images for larger versions
See Description tab below for detailed info
Olympus M.Zuiko 75-300mm f/4.8-6.7 II MSC ED Digital Zoom Lens (Black) with UV Filter + Cleaning & Accessory Kit

KIT INCLUDES 4 PRODUCTS:
| | |
| --- | --- |
| 1. | Olympus M.Zuiko 75-300mm f/4.8-6.7 II MSC ED Digital Zoom Lens (Black) - $549.99 |
| 2. | Vivitar 58mm UV Glass Filter |
| 3. | Precision Design 6-Piece Camera & Lens Cleaning Kit |
| 4. | CapKeeper 2 |
ITEM INCLUDES

Olympus M.Zuiko 75-300mm f/4.8-6.7 II MSC ED Digital Zoom Lens (Black) with:

Lens Case
Front Lens Cap
Rear Lens Cap
Instruction Manual

Olympus M.Zuiko 75-300mm
f/4.8-6.7 II MSC ED Zoom Lens

Light, Compact, Extremely Fast-to-Focus.

The Olympus 75-300mm f/4.8-6.7 II M.Zuiko Lens is a high-performance, digital specific 4x telephoto zoom lens with a 35mm equivalent focal length of 150-600mm -- the world's smallest and lightest 600mm super telephoto lens. A fast focusing lens that's ideal for portraits and other subjects in the middle and far distance, the 75-300mm has nearly silent focusing technology that makes it a perfect choice for recording HD movies with excellent sound. The Micro Four Thirds format brings portability and great optical performance that captures spontaneous, high-quality photos and movies.

Special optical glass elements are used to correct various types of aberrations, while the 100% digital design ensures high-definition performance with clear, crisp images from edge to edge. This lens also boasts impressive close-up shooting capability, allowing users to shoot from as close as 2.9 feet (0.9m) at 75mm focal length and 4.9 feet (1.5m) throughout the rest of the zoom range.

This lens also features the advanced ZERO (Zuiko Extra-low Reflection Optical) lens coating, ensuring high imaging performance even under unfavorable conditions such as backlight shooting.

ITEM INCLUDES

Vivitar 58mm UV Glass Filter with:

Lifetime Vivitar USA Warranty

Vivitar 58mm UV Glass Filter

Protect your lens and enhance your photos

The Vivitar UV Filter is a multi-purpose glass filter that is designed to optimize your photography experience. UV filters block out unwanted ultraviolet light and prevents the UV "fogging/haze" effect, which can result in inaccurate color and lower the apparent sharpness. This filter is also ideal for protecting your valuable lens from scratches and dust, and it can be kept on the lens at all times.

Key Features:

Protects your lens from dust and scratches
Absorbs UV light to reduce excessive blue and haze
Natural light pictures will be sharper, crisper and better balanced

ITEM INCLUDES

Precision Design 6-Piece Camera & Lens Cleaning Kit with:

Hurricane Air Blower
Lens Cleaning Tissues
Microfiber Cleaning Cloth
Lens Cleaning Liquid
Soft Brush
Cotton Swabs

1 Year Precision Design USA Warranty

Precision Design 6-Piece Lens & Digital SLR Cleaning Kit

Essential items for the proper maintenance of your equipment.

It's obvious that the cleaner the lens and camera sensor, the sharper your pictures will be. Dirt, dust, and fingerprints will degrade the image quality of even the finest optics. However, it's equally important to avoid using incorrect cleaning materials which can permanently damage your photo equipment.

This 6-piece cleaning kit contains everything you'll ever need to properly clean your lenses and digital SLR camera, including an air blower, soft brush, cleaning solution, lens tissues, cotton swabs, and a microfiber cloth. Also includes a soft carrying pouch.

ITEM INCLUDES

CapKeeper 2 with:

1 Year Manufacturer USA Warranty

CapKeeper 2 Lens Cap Strap

Never lose your cap again!

The CapKeeper 2 is an elastic loop that wraps around barrel of your lens with an elastic lens cap leash. It prevents lens cap loss with an adhesive-backed disc that securely attaches to the lens cap.

The CapKeeper 2 is designed for SLR cameras with interchangeable lenses and video cameras.
32 accessories found for Olympus M.Zuiko 75-300mm f/4.8-6.7 II MSC ED Digital Zoom Lens (Black)
Olympus M.Zuiko 75-300mm f/4.8-6.7 II MSC ED Digital Zoom Lens
– TECHNICAL SPECIFICATIONS –
---
| | |
| --- | --- |
| Lens Mount: | Micro Four Thirds |
| Focal Length: | 75-300mm (35mm equivalent focal length 150-600mm) |
| Maximum Aperture: | f/4.8 - f/6.7 |
| Minimum Aperture: | f/22 |
| Maximum Magnification: | 0.18x |
| Minimum Focus Distance: | 0.9m |
| Lens Construction: | 18 elements / 13 groups (1 Super ED lens, 2ED lenses and 3 HR lenses) |
| Diaphragm Blades: | 7 |
| Focus Type: | Auto / Manual |
| Image Stabilization: | None |
| Filter Size: | 58mm |
| Dimensions (Diam. x Length): | 2.7 x 4.58 in. (69 x 116.5mm) |
| Weight: | 14.9 oz. (423g) |
Compatible with the following Olympus or Panasonic micro 4/3 digital cameras, including:
Olympus
OM-D E-M1
OM-D E-M1 II
OM-D E-M5
OM-D E-M5 II
OM-D E-M10
OM-D E-M10 II
PEN E-P5
PEN E-PL5
PEN E-PL6
PEN E-PL7
PEN E-PL8
PEN E-PM2
PEN-F
Panasonic
Lumix DMC-G5
Lumix DMC-G6
Lumix DMC-G85
Lumix DMC-GF5
Lumix DMC-GF6
Lumix DMC-GF7
Lumix DMC-GF8
Lumix DMC-GH3
Lumix DMC-GH4
Lumix DMC-GH5
Lumix DMC-GM1
Lumix DMC-GM5
Lumix DMC-GX7
Lumix DMC-GX8
Lumix DMC-GX85
Lumix DMC-GX850
Reviews are for the first item in the kit:
Olympus M.Zuiko 75-300mm f/4.8-6.7 II MSC ED Digital Zoom Lens (Black)