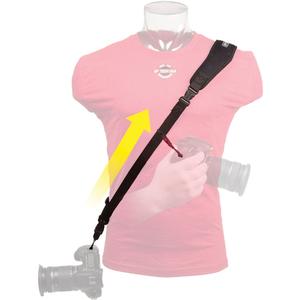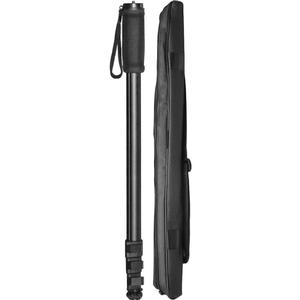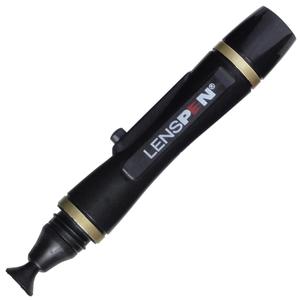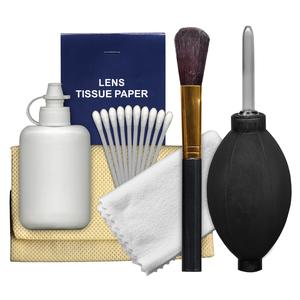 Roll over images for larger versions
See Description tab below for detailed info
Op/Tech USA Neoprene Utility Camera Strap-Sling with Monopod + Lenspen + Cleaning Kit
KIT INCLUDES 4 PRODUCTS:
| | |
| --- | --- |
| 1. | Op/Tech USA Neoprene Utility Camera Strap-Sling |
| 2. | Rokinon M67 67" Pro Monopod with Case |
| 3. | Lenspen NLP-1C Cleaning Lens Pen |
| 4. | Precision Design 6-Piece Camera & Lens Cleaning Kit |
ITEM INCLUDES

Op/Tech USA Neoprene Utility Camera Strap-Sling with:

Op/Tech USA Neoprene Utility Camera Strap-Sling (Black)

Comfortable and securely holds your camera gear, while offering rapid access for those opportunistic photographs.

The Op/Tech Utility Strap-Sling offers rapid access to your camera or binoculars while maintaining the security of a strap worn across the shoulder. The neoprene, internal support foam and non-skid surface are bonded together to form a comfortable, durable strap that can make carrying extra gear a joy.

Using Op/Tech's exclusive Uni-Loop connectors, your gear hangs securely at your side and will glide up and down the sling without interfering with a camera's tripod connection. Two Uni-Loop connectors allow for use with a pro battery pack and offer even more options for carrying gear.

ITEM INCLUDES

Rokinon M67 67" Pro Monopod with Case with:

1 Year Rokinon USA Warranty

Rokinon 67" Lightweight Compact Photo/Video Monopod with Case

The perfect solution for photographers on the move.

A tripod is perhaps the photographer's most essential accessory for getting perfectly still, crisp shots, but sometimes, lugging around a bulky tripod just isn't practical. And when legroom is limited (like during sporting events, parades or other crowded venues), setting up a tripod is usually out of the question. That's when a sturdy, lightweight monopod is simply indispensable! This 67-inch monopod can be mounted to all cameras, camcorders, flashes, binoculars & scopes.

This monopod is an extremely helpful companion for travelers, nature lovers, sports photographers, and other shutterbugs that require stability with a small footprint and a fraction of the weight of even the lightest tripod.

ITEM INCLUDES

Lenspen NLP-1C Cleaning Lens Pen with:

1 Year Lenspen USA Warranty

Lenspen NLP-1C Cleaning Lens Pen

The superior cleaning system for all fine optics

The Lenspen NLP-1C Cleaning Lens Pen is perfect for cleaning camera lenses, binocular lenses, small aperture spotting scopes and telescopes, eyepieces, and other optical items. Comes with a handy retractable dust removal brush and a special non-liquid cleaning element, designed to never dry out. Safe for all optics and very easy to use.

Key Features:

Makes cleaning your lens fast, simple and effective
Retractable soft brush sweeps dust and loose particles
Dry cleaning compound gently removes fingerprints and spots
Absolutely 100% safe for all lenses
Environmentally friendly and non-toxic
Performs hundreds of cleanings without losing any effectiveness

ITEM INCLUDES

Precision Design 6-Piece Camera & Lens Cleaning Kit with:

Hurricane Air Blower
Lens Cleaning Tissues
Microfiber Cleaning Cloth
Lens Cleaning Liquid
Soft Brush
Cotton Swabs

1 Year Precision Design USA Warranty

Precision Design 6-Piece Lens & Digital SLR Cleaning Kit

Essential items for the proper maintenance of your equipment.

It's obvious that the cleaner the lens and camera sensor, the sharper your pictures will be. Dirt, dust, and fingerprints will degrade the image quality of even the finest optics. However, it's equally important to avoid using incorrect cleaning materials which can permanently damage your photo equipment.

This 6-piece cleaning kit contains everything you'll ever need to properly clean your lenses and digital SLR camera, including an air blower, soft brush, cleaning solution, lens tissues, cotton swabs, and a microfiber cloth. Also includes a soft carrying pouch.
0 accessories found for Op/Tech USA Neoprene Utility Camera Strap-Sling
Reviews are for the first item in the kit:
Op/Tech USA Neoprene Utility Camera Strap-Sling