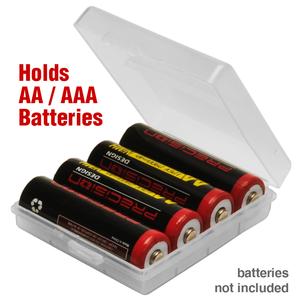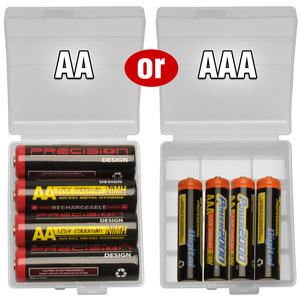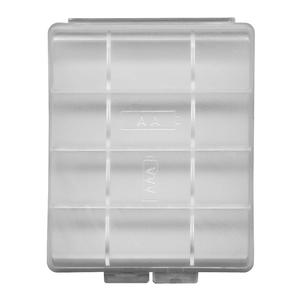 ITEM INCLUDES

Precision Design AA / AAA Battery Case - Holds 4 AA or AAA with:

Precision Design AA/AAA Battery Case

Organize and protect your batteries with this handy case!

Keep your AA or AAA batteries organized, clean and ready for action with this battery case from Precision Design. Simple, but effective, this clear plastic case allows you to keep your AA or AAA batteries in one convenient place, rather than leaving them loose in your camera bag. Keeping your batteries clean and protected from the elements will not only preserve the batteries, but will help keep the battery chamber of your camera from being contaminated with dust and moisture. Plus, you can easily identify charged and used batteries simply by labeling your cases.
2 accessories found for Precision Design AA / AAA Battery Case - Holds 4 AA or AAA

PRECISION DESIGN
Mfr#:
PD-4B

PRECISION DESIGN
Mfr#:
PD-4BRC