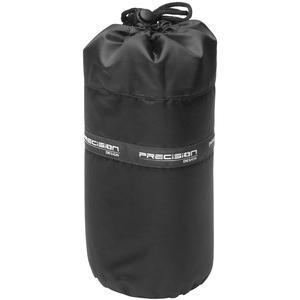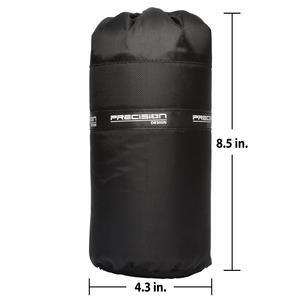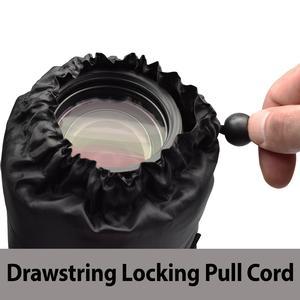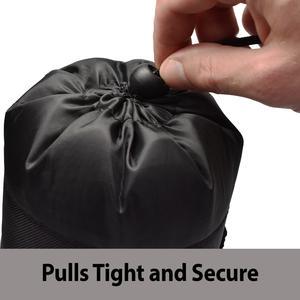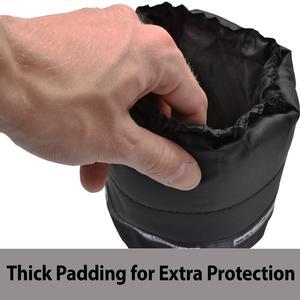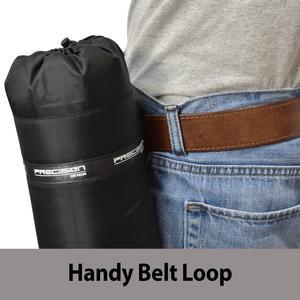 ITEM INCLUDES

Precision Design Deluxe Lens Pouch - Large (up to 8.5" / 21.5cm) with:

Precision Design Deluxe Lens Pouch for Large Lenses up to 8.5"

Protect your valuable lens with this quality carrying pouch

This Soft Lens Pouch from Precision Design is designed to accomodate a wide variety of medium to large-sized lenses, offering a great deal of protection in a versatile, comfortable, lightweight case. The water-resistant nylon exterior material provides long-lasting quality, while the fully-padded interior and pull cord closure keep your lens protected from dust, scratches and even light impacts. Plus, a handy belt loop makes this pouch the perfect solution for the photographer on the go!

| | | |
| --- | --- | --- |
| | | |
| THICK FOAM PADDING | LOCKING PULL CORD | HANDY BELT LOOP |

Key Features:

Water Resistant
Fully Padded for Protection
Belt Loop
Extra Padding on Bottom for Extra Protection
Locking Pull Cord
Interior Dimensions: H 8.5" x D 4.25"
Weight 1.8 oz.
0 accessories found for Precision Design Deluxe Lens Pouch - Large (up to 8.5" / 21.5cm)