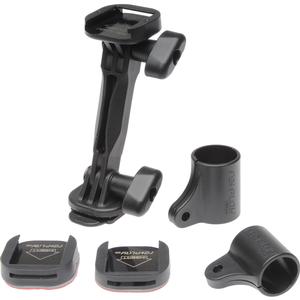 ITEM INCLUDES

Replay XD Mixed Tilt Mount Kit with:

Tilt Base
Tilt Arm
Tilt SnapTray
XD1080 Camera Clamp
1080 Mini Camera Clamp
Flat SnapTray
Curved SnapTray
Tripod SnapTray

Replay XD Mixed Tilt Mount Kit

Place your camera in any position for solid, jiggle-free video.

The Replay XD Mixed Tilt Mount Kit expands on the unlimited angles that your Replay XD camera can already achieve. Replay XD put together a kit that gives you even more mounting possibilities, which includes a new Tilt Base, Tilt Arm, Tilt SnapTray, XD1080 Camera Clamp, 1080 Mini Camera Clamp, two EasyFinger Knobs, M6 Hardware, Flat SnapTray with VHB, Curved SnapTray with VHB, and a Tripod SnapTray.

The Tilt Mount Kit is perfect for letting your LowBoy and HeimLock mount reach new heights, or tilt for that matter.
0 accessories found for Replay XD Mixed Tilt Mount Kit