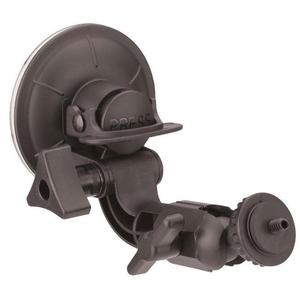 ITEM INCLUDES

Sony Proforma PF-VCT-SC1 Action Cam Suction Cup Mount with:

Sony Proforma Action Cam Car Windshield Suction Cup Mount

Attach your Sony Action Cam to nearly any smooth surface.

Capture incredible footage of your favorite motorsports and more with the Sony Proforma PF-VCT-SC1 suction cup mount. Made to work in conjunction with the waterproof case supplied with your Sony Action Cam, just attach the camera to the mount and secure it to virtually any smooth, flat surface. The powerful suction cup keeps the Action Cam in place so you can concentrate on the moment at hand. It's ideal for mounting on your car or truck, boat, kayak, motorcycle or off-road vehicle.
0 accessories found for Sony Proforma PF-VCT-SC1 Action Cam Suction Cup Mount