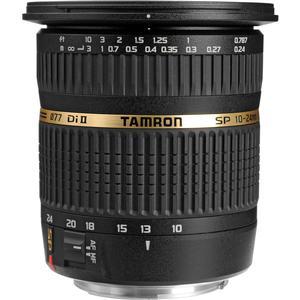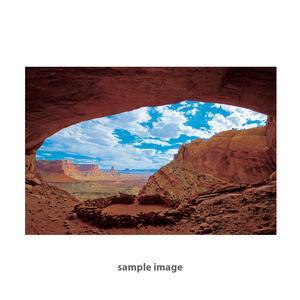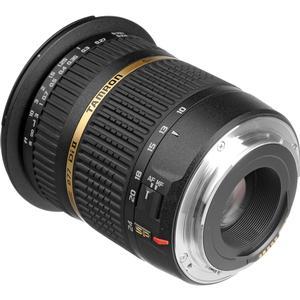 ITEM INCLUDES

Tamron 10-24mm f/3.5-4.5 Di II SP LD ASP (IF) Lens (for Canon EOS Cameras) with:

Lens Hood
Front & Rear Lens Caps
Instruction Booklet

Tamron 10-24mm f/3.5-4.5 Di II SP LD ASP (IF) Lens (for Canon EOS)

The ultimate extended-range, ultra-wide-angle zoom lens!

The Tamron 10-24mm f/3.5-4.5 Di II SP LD ASP (IF) Lens is a compact, lightweight, Super Performance lens for DSLRs with APS-C size sensors that features a remarkable 2.4x zoom ratio. With a maximum coverage of over 108°, this state-of-the-art classic is the perfect solution for expanding your visual horizons. Break the barriers that inhibit shooting interiors such as real estate listings -- easily and faithfully.

This ultra wide-angle zoom lens for digital SLR cameras, with the first-ever focal length range of 10-24mm (35mm equivalent of 16mm ultra wide-angle to 37mm semi-wide-angle) is a perfect tool for creating dramatic landscape, cityscape, and seascape imagery. At the ultra wide-angle setting, you'll be able to capture vistas beyond what the eye can see. At the semi-wide-angle setting, you'll capture scenes with angles of view almost as spectacular.

Key Features:

Large-aperture Glass-molded Aspherical Lens Elements
The optical system within this zoom lens uses three large-aperture glass-molded aspherical lenses, as well as three hybrid aspherical lenses, which minimize spherical aberrations, comatic, and distortion.

Minimum Focusing Distance of 0.24m Across Zoom Range
The close focusing capability of this lens lets you capture images with an exaggerated perspective at the 10mm ultra wide-angle end or shoot with a maximum magnification ratio of 1:5 at the 24mm semi-wide-angle setting. You will enjoy the freedom of creating close-ups at the minimum focusing distance of 0.24m throughout the zoom range.


Super Performance (SP)
Tamron SP (Super Performance) series is designed and manufactured to the exacting specifications demanded by professionals and others who require the highest possible image quality. This lens features a 2.4x zoom ratio allowing the photographer to get as close as 9.4 in. (0.24m) to the subject while still maintaining wide angle capabilities.

Internal Focus (IF)
IF lenses feature a non-rotating front filter ring that facilitates the positioning of polarizing and graduated filters, and more predictable handling because the lens length does not change during focusing. Even more important, Tamron's Internal Focusing (IF) system provides a much closer minimum focusing distance throughout its entire focusing range.

Low Dispersion (LD) Glass for Greater Lens Sharpness
Get crystal clear photographs with Low Dispersion glass elements that help reduce lateral chromatic aberration.

Di-II design for APS-C sensors
Tamron Di-II lenses are engineered expressly for digital SLR cameras with image sensors commonly referred to as APS-C, measuring approximately 24mm x 16mm. Rendering an ideal image circle for APS-C sensors, Di-II lenses are also include properties to optimize digital imaging performance.
25 accessories found for Tamron 10-24mm f/3.5-4.5 Di II SP LD ASP (IF) Lens (for Canon EOS Cameras)
Tamron 10-24mm f/3.5-4.5 Di II SP LD ASP (IF) Lens
– TECHNICAL SPECIFICATIONS –
---
| | |
| --- | --- |
| Lens Mount: | Canon EF-S |
| Format Compatibility: | Canon (APS-C) |
| Angle of View: | 108° - 60° |
| Focal Length: | 10-24mm |
| Maximum Aperture: | f/3.5 - f/4.5 |
| Minimum Aperture: | f/22 |
| Maximum Magnification: | 0.19x |
| Minimum Focus Distance: | 9.45 in. (24cm) |
| Lens Construction: | 12 elements / 9 groups |
| Diaphragm Blades: | 7 |
| Focus Type: | Auto / Manual |
| Image Stabilization: | No |
| Filter Size: | 77mm |
| Dimensions (Diam. x Length): | 3.1 x 3.9 in. (7.9 x 9.9cm) |
| Weight: | 14.3 oz. (406g) |
Designed specifically for use with Canon digital SLR cameras with an APS-C size image sensor, including:
EOS 50D
EOS 60D
EOS 70D
EOS 80D
EOS 7D
EOS 7D Mark II
EOS Rebel SL1
EOS Rebel T1i
EOS Rebel T2i
EOS Rebel T3
EOS Rebel T3i
EOS Rebel T4i
EOS Rebel T5
EOS Rebel T5i
EOS Rebel T6
EOS Rebel T6i
EOS Rebel T6s
EOS Rebel XS
EOS Rebel XSi
EOS Rebel XT
EOS Rebel XTi