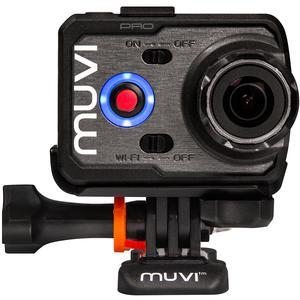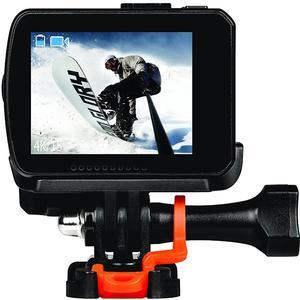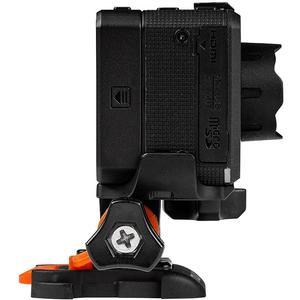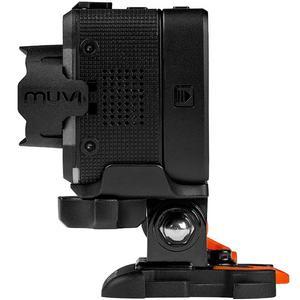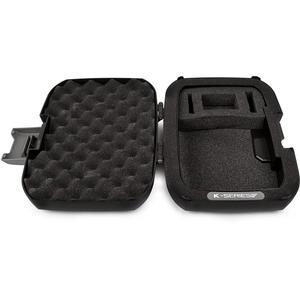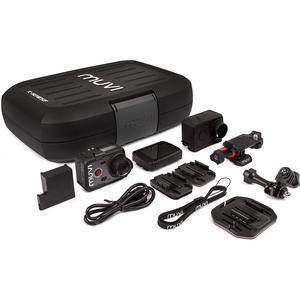 ITEM INCLUDES

Veho MUVI K2 PRO Wi-Fi 4K HD Action Video Camera Camcorder with:

Rugged Case
Silicone Case (Black)
2.0" LCD Touch Screen
DS-50 1500maAh Battery
K-Series Tripod Mount
Curved Mount
Flat Mount
Right Angle Mount
USB Charging Cable
Muvi Decal
Printed Quick Start Guide
Instruction Manual (CD)

Veho MUVI K2 PRO Wi-Fi 4K HD Action Camcorder

No Proof. No Glory.

The Veho MUVI K2 PRO Wi-Fi 4K HD Action Camcorder takes hands-free video capture to the next level. The enhanced MUVI K2 PRO XA-9 Achilles chipset extends your options for filming with top specifications of 1080p @ 60fps / 4K @ 15fps / 2.7K @ 30fps using 30Mbits/sec. The MUVI K2 PRO is also water-resistant with the included silicone case, and is bundled with a detachable 2-inch touch LCD screen, plus curved, flat and right-angle mounts, and it's all packed in a reusable rugged hard carrying case. Download the free Muvi K-Series app for iOS or Android to connect your camcorder wirelessly to your phone with live preview to record videos, take pictures and share with your friends via email, Facebook, Twitter and more.

Key Features:

Professional High Definition Video
The MUVI K2 PRO records high definition 1080p video at 60 FPS, 4K video at 15 FPS, 2.7K video at 30 FPS, and 720p at 120 FPS using the MUVI XA-9 Achilles chipset. It offers a choice of bit rate, the default being 30 Mbit/s. The K2 PRO features settings ideal for hands-free video capture, as well as broadcast-quality capture for professional and pro-sumer use.

Automatic focus, white balance and exposure ensure beautiful picture and video quality in any setting. Easily share your feats with friends and envious bystanders on the fly with built-in HDMI, USB and component cable out ports.

12 megapixel Stills
The MUVI K2 PRO captures stills at 12 megapixels, and now comes equipped with photo burst mode that allows you to take up to 10 photos per second, which is ideal for trying to achieve the perfect action shot.

Small Sleeker Design
The MUVI K-Series has a smaller & sleeker form factor which makes this camera even more versatile than the previous MUVI HD models. Measuring only 2.7 x 2 x 1 in (6 x 4 x 2.3 cm) the K-Series is the smallest high definition MUVI yet, meaning hands-free video capture is easier than ever before.

Built-in Wi-Fi
The MUVI K2 PRO comes Wi-Fi-enabled to communicate instantly with smartphones. Combined with the Wi-Fi Remote Control App, you can preview and line up a shot remotely from your phone or tablet (Android or iOS device), change camera settings, or begin recording, photo capture and playback, directly through your mobile device. You can even download content from the camera to your smartphone instantly and share content wirelessly across your favorite social media platforms.

140° Wide-angle Lens
The wide-angle lens gives you a 140-degree angle of view, allowing you to get closer to your subject while still fitting all the action in-frame as you record full HD 1080p movies.

Removable 2.0-inch LCD Display
The removable 2.0-inch TFT live-view LCD enables you to set up your shot with accuracy and ensures that you won't miss that critical trick, jump or frame. Optimized brightness levels let you see what's going on easily during daytime or nighttime activities with minimal power drain.

G-Sensor
When the G-sensor is on, the system will automatically enter video recording mode and start recording once it senses the acceleration.

Image 180-Degree Turnover
When an image is 180-degrees the turnover function kicks on (if the camera is mounted upside down, the recording video will still appear upright).

Loop Recording
In loop recording mode, if the memory card is full, it will automatically overwrite the earliest segment, and then successively overwrite the other segments by name.

Bundled Accessories
The MUVI K2 PRO bundle ships in a protective carry case with foam padding, a silicone camera case, 1500mAh battery, tripod mount, 3 adhesive mounts, and more!

Variety of Uses
Shooting hands-free video shouldn't be limited to just a few sports. The MUVI K2 PRO offers a full system of mounts (sold separately), specifically tailored for a full range of activities and interests. A standard photography 1/4-20" tripod attachment is built into the MUVI K2 PRO body and an action sports mount option is also built into the waterproof housing case, giving you the ability to use any mount, bracket or device built for standard cameras, camcorders and wearable POV camcorders.
29 accessories found for Veho MUVI K2 PRO Wi-Fi 4K HD Action Video Camera Camcorder
Veho MUVI K2 PRO Wi-Fi 4K HD Action Video Camera Camcorder
– TECHNICAL SPECIFICATIONS –
---
Resolution:
1080p @ 60fps
4K @ 15fps
2.7K @ 30fps
720p @ 120fps
Chipset:
XA-9 - Hercules
Bit Rate:
30 mbit/s
Sensor:
12.0 MP CMOS image sensor
Wi-Fi:
Wi-Fi (100m) for remote control, view & edit
Memory:
microSD card up to 64GB
LCD Display:
Removable 2.0-inch TFT LCD
Battery:
DS-S50 1500mAh Li-ion
Charging:
via USB to computer & AC power adapter
Interface:
USB 2.0
A/V out (NTSC/PAL)
Micro HDMI (Type D) out
Dimensions (WxHxD):
2.4 x 1.1 x 0.8 in. (60 x 27 x 20mm) (without battery & LCD)
Weight:
2.96 oz. (84g) (without battery & LCD)