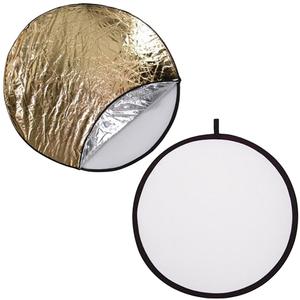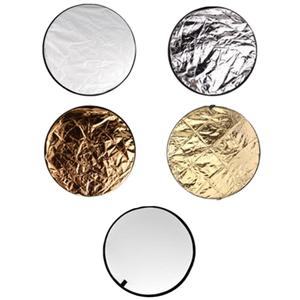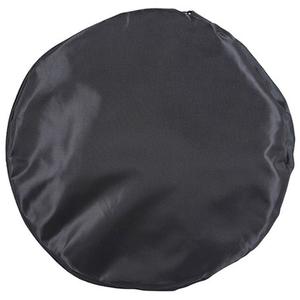 ITEM INCLUDES

Vivitar 42" 5-in-1 Collapsible Reflector Disk with:

Vivitar 42" 5-in-1 Collapsible Reflector Disk

An all-in-one reflector solution.

The Vivitar 42" 5-in-1 Collapsible Reflector Disk is a versatile solution for filling shadows and controlling ambient light to create perfectly-illuminated photographs, indoors and out. The set includes a large, collapsible white translucent disk, perfect for diffusing and reducing the intensity of sunlight or bright studio lights. A zippered, 4-sided slipcover easily slides over the disk to provide a variety of additional surfaces: White, Silver, Gold, and a Gold/Silver combination surface.

Key Features:

Translucent Fabric - Diffuses the light, producing soft illumination, perfect for portraits.
White Reflector - Produces a neutral color, which works well as a fill light.
Silver Reflector - Increases highlights for high-contrast images.
Gold Reflector - Creates a warm, natural-looking fill light, ideal for outdoor scenes.
Gold/Silver Combo - Combines the effects of gold and silver reflectors.

Everything can be quickly collapsed into the included zippered pouch for easy carrying and storage. Ideal for portraits, photo journalism and video applications, this product is a necessity for any photographer in the studio or on location.
0 accessories found for Vivitar 42" 5-in-1 Collapsible Reflector Disk