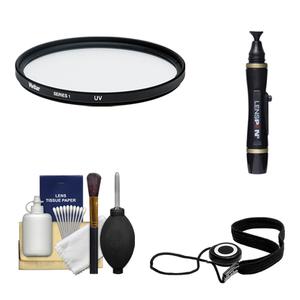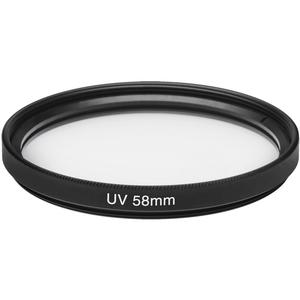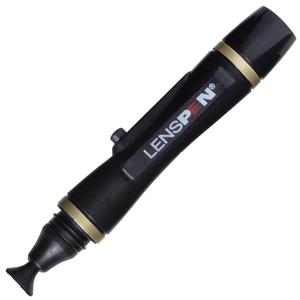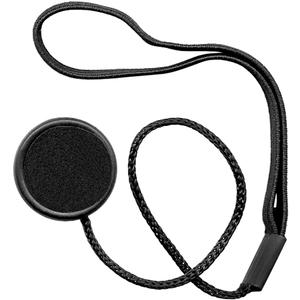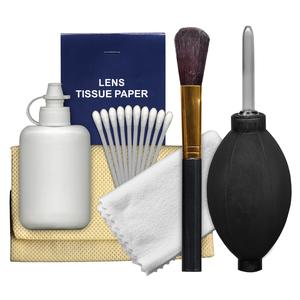 Roll over images for larger versions
See Description tab below for detailed info
Vivitar 58mm UV Glass Filter with LensPen + CapKeeper + Lens Cleaning Kit

KIT INCLUDES 4 PRODUCTS:
| | |
| --- | --- |
| 1. | Vivitar 58mm UV Glass Filter |
| 2. | Lenspen NLP-1C Lens Pen Cleaning System |
| 3. | CapKeeper 2 |
| 4. | Precision Design 6-Piece Camera & Lens Cleaning Kit |
ITEM INCLUDES

Vivitar 58mm UV Glass Filter with:

Vivitar 58mm UV Glass Filter

Protect your lens and enhance your photos

The Vivitar UV Filter is a multi-purpose glass filter that is designed to optimize your photography experience. UV filters block out unwanted ultraviolet light and prevents the UV "fogging/haze" effect, which can result in inaccurate color and lower the apparent sharpness. This filter is also ideal for protecting your valuable lens from scratches and dust, and it can be kept on the lens at all times.

Key Features:

Protects your lens from dust and scratches
Absorbs UV light to reduce excessive blue and haze
Natural light pictures will be sharper, crisper and better balanced

ITEM INCLUDES

Lenspen NLP-1C Lens Pen Cleaning System with:

1 Year Lenspen USA Warranty

LensPen Lens Cleaning System

The superior cleaning system for all fine optics

The LensPen Cleaning System is perfect for cleaning camera lenses, binocular lenses, small aperture spotting scopes and telescopes, eyepieces, and other optical items. Comes with a handy retractable dust removal brush and new invisible carbon cleaning formula, designed to never dry out. Safe for all optics and very easy to use.

Key Features:

New invisible carbon cleaning formula gently removes fingerprints and spots
Makes cleaning your lens fast, simple and effective
Retractable soft brush sweeps dust and loose particles
Absolutely 100% safe for all lenses
Environmentally friendly and non-toxic
Performs hundreds of cleanings without losing any effectiveness

ITEM INCLUDES

CapKeeper 2 with:

1 Year Manufacturer USA Warranty

CapKeeper 2 Lens Cap Strap

Never lose your cap again!

The CapKeeper 2 is an elastic loop that wraps around barrel of your lens with an elastic lens cap leash. It prevents lens cap loss with an adhesive-backed disc that securely attaches to the lens cap.

The CapKeeper 2 is designed for SLR cameras with interchangeable lenses and video cameras.

ITEM INCLUDES

Precision Design 6-Piece Camera & Lens Cleaning Kit with:

Hurricane Air Blower
Lens Cleaning Tissues
Microfiber Cleaning Cloth
Lens Cleaning Liquid
Soft Brush
Cotton Swabs

1 Year Precision Design USA Warranty

Precision Design 6-Piece Lens & Digital SLR Cleaning Kit

Essential items for the proper maintenance of your equipment.

It's obvious that the cleaner the lens and camera sensor, the sharper your pictures will be. Dirt, dust, and fingerprints will degrade the image quality of even the finest optics. However, it's equally important to avoid using incorrect cleaning materials which can permanently damage your photo equipment.

This 6-piece cleaning kit contains everything you'll ever need to properly clean your lenses and digital SLR camera, including an air blower, soft brush, cleaning solution, lens tissues, cotton swabs, and a microfiber cloth. Also includes a soft carrying pouch.
0 accessories found for Vivitar 58mm UV Glass Filter
Reviews are for the first item in the kit:
Vivitar 58mm UV Glass Filter