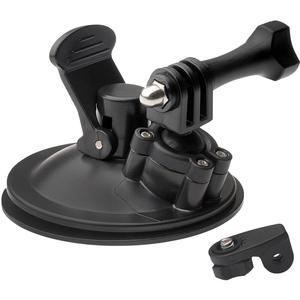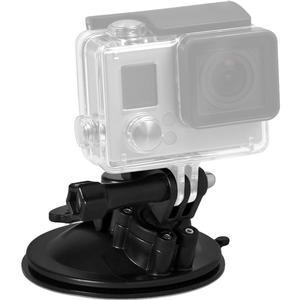 ITEM INCLUDES

Vivitar Pro Series Car Suction Cup Windshield Mount with:

Vivitar Pro Series Car Suction Cup Mount

Place your action camcorder in any position for jiggle-free video.

The Vivitar Pro Series Suction Cup Mount is made to work in conjunction with your action camera or GoPro. Just attach the camera to the mount and secure it to virtually any smooth, flat surface. The powerful suction cup keeps action cameras in place so you can concentrate on the moment at hand. It's ideal for mounting on your car or truck, boat, kayak, motorcycle or off-road vehicle.
10 accessories found for Vivitar Pro Series Car Suction Cup Windshield Mount

VIVITAR
Mfr#:
VIV-APM-7512-YEL

VIVITAR
Mfr#:
VIV-APM-7002

VIVITAR
Mfr#:
VIV-APM-7200

VIVITAR
Mfr#:
VIV-APM-7003

VIVITAR
Mfr#:
VIV-APM-7004

VIVITAR
Mfr#:
VIV-APM-7001

VIVITAR
Mfr#:
VIV-APM-7812

VIVITAR
Mfr#:
VIV-APM-7802

VIVITAR
Mfr#:
VIV-APM-7700

VIVITAR
Mfr#:
VIV-APM-7100