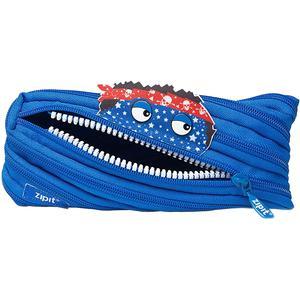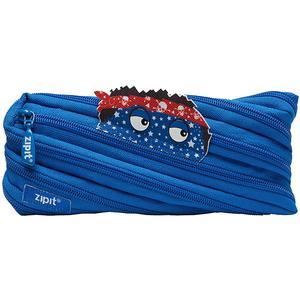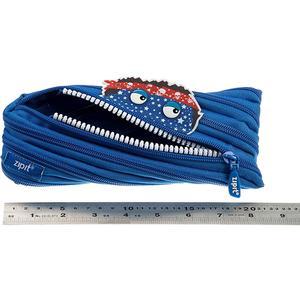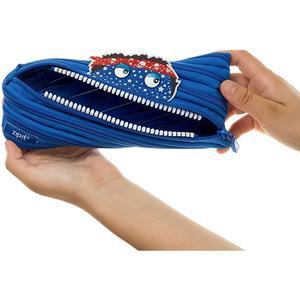 ITEM INCLUDES

Zipit Talking Monstar Camera Case (Royal Blue) with:

Zipit Talking Monstar Camera Case
(Royal Blue)

A friendly Monstar that loves to travel with you anywhere!

When it's time to get organized, the Zipit Talking Monstar Camera Case will help you do it in style! Go ahead and fill up this lovable Monstar with your point-and-shoot camera or smartphone and much more. You can even use it as a pencil case for school and fill it up with your pencils, pens, scissors, sharpeners and markers. It's made of one long zipper and comes with a free app that you'll be excited to show your friends! The Zipit Talking Monstar Camera Case introduces augmented reality (AR) technology that brings the product to life with a friendly Monstar that loves to travel with you anywhere you go!

Download the free app and get ready to: Record a video of your Monstar repeating anything using 3 different pitches; play a game with your Monstar; snap and save photos of your Monstar; and share your videos and photos on social media directly from the app.

This Zipit case features the Monstar known as Ace, an English rocker known to break hearts -- and guitars! Always armed with an attitude and red bandana, Ace doesn't mess around on or off the stage. Some call him the best rock star in the world. He calls himself a legend.

Fits: One point & shoot camera, memory card, spare battery OR pens, pencils, scissors, sharpeners, crayons, markers, cosmetics and much more.

Key Features:

Exciting App Included:
Download the free app to your iOS or Android device and your camera case will come to life with a personality of its own! Play games, take photos and videos, and share them with your friends on social media.

Made of One Long Zipper:
The design features one long zipper that can be fully zipped and unzipped! It's a cool camera case for boys or girls, and the free Monstar app is fun and playful.

Roomy Storage:
Stay organized with this roomy camera case featuring an extra wide, 7.8 in. (19.8cm) zippered opening.

100% Polyester:
This innovative pencil case is carefully created using sturdy, durable polyester fabric so it's made to last!

Easy Care:
Your ZIPIT Talking Monstar Pouch can be machine washed on the gentle cycle. Zip it completely before washing, and use a maximum water temperature of 86°F (30°C). Lay flat to dry.
8 accessories found for Zipit Talking Monstar Camera Case (Royal Blue)

OP/TECH
Mfr#:
3401002

PRECISION DESIGN
Mfr#:
PD-5CK

PRECISION DESIGN
Mfr#:
PD-50PVTR

PRECISION DESIGN
Mfr#:
PD-LED-35

PRECISION DESIGN
Mfr#:
PD-T14

PRECISION DESIGN
Mfr#:
PD-LSP1

VIVITAR
Mfr#:
VIV-SF4000-BX

XIT
Mfr#:
XT12FLXTR
Zipit Talking Monstar Camera Case
– TECHNICAL SPECIFICATIONS –
---
| | |
| --- | --- |
| Material: | Polyester |
| Dimensions: | 8.6 x 0.8 x 3.5 in. (21.8 x 2 x 8.9cm) |
| Weight: | 1.3 oz. (36.9g) |