Tamron 18-200mm f/3.5-6.3 Di II VC Zoom Lens (for Canon EOS Cameras) with 3 UV/CPL/ND8 Filters + Tripod + Pouch + Kit
List Price:
$309.99
Total Savings:
$94.00 (30%)
Tamron 18-200mm f/3.5-6.3 Di II VC Zoom Lens (for Canon EOS Cameras) with:

Front & Rear Lens Caps
Lens Hood
Instruction Manual

Tamron 18-200mm f/3.5-6.3 Di II VC Zoom Lens (for Canon EOS)

One lens brings all of life's treasures into focus.

The Tamron 18-200mm f/3.5-6.3 Di II VC is a high power zoom lens designed exclusively for APS-C digital SLR cameras. This extraordinary all-in-one zoom lens covers practically any shooting situation you'll ever encounter. Light, compact, and exquisitely designed, this lens covers the full focal-length range from 18mm wide-angle to 200mm long telephoto (27mm-300mm equivalent in the 35mm format).

The 18-200mm Di II VC is a high magnification zoom lens that provides a high picture quality as well as being light and compact, weighing only 14.1 oz. (400g). A newly designed autofocus drive module with optimal DC motor-gear train integration makes AF faster, quieter and more precise, which also improves AF performance when shooting video. Take great handheld photos at long distances, at night, and indoors -- and avoid camera shake -- thanks to Tamron's acclaimed VC (Vibration Compensation).

Complementing the expansive zoom range and refined optical design, this lens also features a moisture-resistant construction to enable working in nearly any situation, and a Zoom Lock feature to prevent unwanted barrel extension when users carry their lens and camera body combinations with the lens pointed toward the ground.

This lens is recommended for APS-C photographers who...

Want all-in-one zoom versatility that's ready for the next shot
Image stabilization to insure sharp images under a variety of lighting conditions
Prefer the most compact equipment for travel and everyday convenience
Want fewer lens changes, reducing instances of exposing the DSLR sensor to image-degrading dust
Want image quality exceeding typical kit lens capabilities

Vivitar 3-Piece Multi-Coated HD Filter Set (62mm UV/CPL/ND8) with:

1 Year Vivitar USA Warranty

Vivitar Series 1 3-Piece
Multi-Coated HD Pro Filter Set
(62mm UV/CPL/ND8)

High-quality, all-glass filters at an affordable price.

This Vivitar Series 1 3-Piece Filter Set contains a variety of multi-coated glass filters that will optimize your photography experience, and protect your lenses from scratches and dust. Vivitar multi-coated lens filters are translucent glass placed in front of a camera lens to alter or adjust the light entering the camera and to protect the camera lens. Lens filters improve photographs by giving photographers control over light and allowing them to emphasize the features of a scene that they consider most important. This particular filter kit is a combination of the three filters no photographer should be without.

Filters are one of the least expensive accessories you can use to make big changes in the way your pictures look. Includes filter storage wallet.

Precision Design PD-58PVTR 58-inch Photo/Video Tripod with Case with:

Quick Release Plate
Carrying Case

10 Year Precision Design USA Warranty

Precision Design Deluxe Camera Tripod with Case

Get increased performance and extraordinarily sharp pictures

Lightweight and sturdy, this 58-inch tripod is ideal for keeping your camera steady in nearly any location, allowing you to capture crisp, clear, steady images with ease. With the use of a tripod, you can freely shoot at slow shutter speeds and extreme telephoto settings, and you can compose shots with precise control for perfect portraits and group pictures.

Key Features:

3-Way Head (pans, tilts & flips) with Bubble Level
Quick Release Camera Mount
Sturdy 3-Section Aluminum Legs with Flip Leg Locks
Geared Center Column
Anti-Skid Feet
Carrying Case with Strap
Extends to 58 inches, folds to 22 inches
Supports up to 6.6 pounds
Weighs just 2.3 pounds

Precision Design Deluxe Lens Pouch - Small (up to 5-inch / 12.7cm) with:

1 Year Precision Design USA Warranty

Precision Design Deluxe Lens Pouch for Small Lenses up to 5"

Protect your valuable lens with this quality carrying pouch

This Soft Lens Pouch from Precision Design is designed to accommodate a wide variety of smaller lenses, offering a great deal of protection in a versatile, comfortable, lightweight case. The water-resistant nylon exterior material provides long-lasting quality, while the fully-padded interior and pull cord closure keep your lens protected from dust, scratches and even light impacts. Plus, a handy belt loop makes this pouch the perfect solution for the photographer on the go!

| | | |
| --- | --- | --- |
| | | |
| THICK FOAM PADDING | LOCKING PULL CORD | HANDY BELT LOOP |

Precision Design 6-Piece Camera & Lens Cleaning Kit with:

Hurricane Air Blower
Lens Cleaning Tissues
Microfiber Cleaning Cloth
Lens Cleaning Liquid
Soft Brush
Cotton Swabs

1 Year Precision Design USA Warranty

Precision Design 6-Piece Lens & Digital SLR Cleaning Kit

Essential items for the proper maintenance of your equipment.

It's obvious that the cleaner the lens and camera sensor, the sharper your pictures will be. Dirt, dust, and fingerprints will degrade the image quality of even the finest optics. However, it's equally important to avoid using incorrect cleaning materials which can permanently damage your photo equipment.

This 6-piece cleaning kit contains everything you'll ever need to properly clean your lenses and digital SLR camera, including an air blower, soft brush, cleaning solution, lens tissues, cotton swabs, and a microfiber cloth. Also includes a soft carrying pouch.
32 accessories found for Tamron 18-200mm f/3.5-6.3 Di II VC Zoom Lens (for Canon EOS Cameras)
Tamron 18-200mm f/3.5-6.3 Di II VC Zoom Lens
– TECHNICAL SPECIFICATIONS –
---
Lens Mount:
Canon EF
Focal Length:
18-200mm
Maximum Aperture:
f/3.5-6.3
Minimum Aperture:
f/22-40
Maximum Magnification:
1:4 (at f=200mm: MOD 0.5m)
Minimum Focus Distance:
19.3 in. (0.4m)
Lens Construction:
16 elements, 14 groups
1 Hybrid Aspherical Element
1 LD (Low Dispersion) glass element
Diaphragm Blades:
7 (Circular Aperture)
Focus Type:
Auto / Manual
Image Stabilization:
Vibration Compensation
Moisture Resistant:
Yes
Filter Size:
62mm
Dimensions (Diam. x Length):
2.95 x 3.8 in. (75 x 96.6mm)
Weight:
14.1 oz. (400g)
LENS CONFIGURATION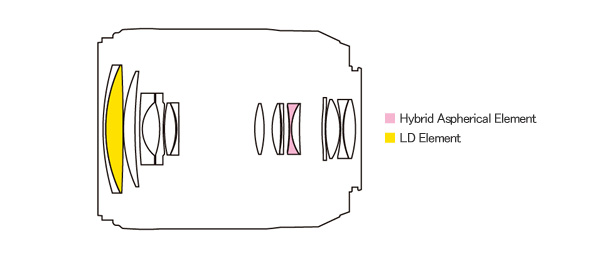 MTF CHART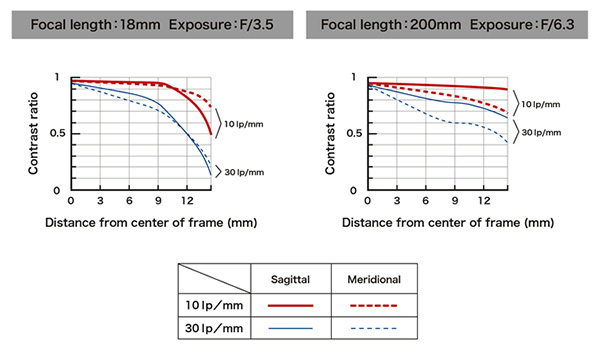 Designed specifically for use with Canon digital SLR cameras with an APS-C size image sensor, including:
EOS 50D
EOS 60D
EOS 70D
EOS 80D
EOS 7D
EOS 7D Mark II
EOS Rebel SL1
EOS Rebel T1i
EOS Rebel T2i
EOS Rebel T3
EOS Rebel T3i
EOS Rebel T4i
EOS Rebel T5
EOS Rebel T5i
EOS Rebel T6
EOS Rebel T6i
EOS Rebel T6s
EOS Rebel XS
EOS Rebel XSi
EOS Rebel XT
EOS Rebel XTi
Reviews are for the first item in the kit:
Tamron 18-200mm f/3.5-6.3 Di II VC Zoom Lens (for Canon EOS Cameras)