Tamron 18-200mm f/3.5-6.3 Di II VC Zoom Lens (for Nikon Cameras) with 3 UV/CPL/ND8 Filters + Flash & LED Video Light + Bounce Diffuser + Reflector + Kit
List Price:
$359.99
Total Savings:
$105.00 (29%)
Tamron 18-200mm f/3.5-6.3 Di II VC Zoom Lens (for Nikon Cameras) with:

Front & Rear Lens Caps
Lens Hood
Instruction Manual

Tamron 18-200mm f/3.5-6.3 Di II VC Zoom Lens (for Nikon)

One lens brings all of life's treasures into focus.

The Tamron 18-200mm f/3.5-6.3 Di II VC is a high power zoom lens designed exclusively for APS-C digital SLR cameras. This extraordinary all-in-one zoom lens covers practically any shooting situation you'll ever encounter. Light, compact, and exquisitely designed, this lens covers the full focal-length range from 18mm wide-angle to 200mm long telephoto (27mm-300mm equivalent in the 35mm format).

The 18-200mm Di II VC is a high magnification zoom lens that provides a high picture quality as well as being light and compact, weighing only 14.1 oz. (400g). A newly designed autofocus drive module with optimal DC motor-gear train integration makes AF faster, quieter and more precise, which also improves AF performance when shooting video. Take great handheld photos at long distances, at night, and indoors -- and avoid camera shake -- thanks to Tamron's acclaimed VC (Vibration Compensation).

Complementing the expansive zoom range and refined optical design, this lens also features a moisture-resistant construction to enable working in nearly any situation, and a Zoom Lock feature to prevent unwanted barrel extension when users carry their lens and camera body combinations with the lens pointed toward the ground.

This lens is recommended for APS-C photographers who...

Want all-in-one zoom versatility that's ready for the next shot
Image stabilization to insure sharp images under a variety of lighting conditions
Prefer the most compact equipment for travel and everyday convenience
Want fewer lens changes, reducing instances of exposing the DSLR sensor to image-degrading dust
Want image quality exceeding typical kit lens capabilities

Vivitar 3-Piece Multi-Coated HD Filter Set (62mm UV/CPL/ND8) with:

1 Year Vivitar USA Warranty

Vivitar Series 1 3-Piece
Multi-Coated HD Pro Filter Set
(62mm UV/CPL/ND8)

High-quality, all-glass filters at an affordable price.

This Vivitar Series 1 3-Piece Filter Set contains a variety of multi-coated glass filters that will optimize your photography experience, and protect your lenses from scratches and dust. Vivitar multi-coated lens filters are translucent glass placed in front of a camera lens to alter or adjust the light entering the camera and to protect the camera lens. Lens filters improve photographs by giving photographers control over light and allowing them to emphasize the features of a scene that they consider most important. This particular filter kit is a combination of the three filters no photographer should be without.

Filters are one of the least expensive accessories you can use to make big changes in the way your pictures look. Includes filter storage wallet.

Precision Design Pro 500 Electronic Flash with LED Video Light with:

6 Year Precision Design USA Warranty

Precision Design Pro 500 Electronic Flash with LED Video Light

Dramatically improve your image and video quality.

Every photographer knows that good lighting is essential to taking great pictures and quality video. Built-in flashes simply don't have enough power to properly illuminate most subjects and typically produce harsh shadows, red-eye and other undesirable effects. This external flash with a built-in LED video light offers the power and versatility you need, resulting in consistently better pictures and higher quality video!

The Precision Design Pro 500 is a high-power flash unit that is the ideal companion to your existing digital camera outfit, and can be used with a wide variety of camera models and provides exceptional light coverage, at a price that doesn't break the bank!

The Pro 500 Flash is the perfect accessory for anyone looking for evenly lit subjects, reduced red-eye, or additional power for telephoto shooting. This flash is effective at ranges up to 46 feet. It reduces shadows and adds depth to your pictures thanks to the adjustable head, which zooms, swivels and tilts. A built-in retractable wide panel and reflector panel provide additional versatility. Plus, it features a powerful built-in LED light that is ideal for shooting video with all digital SLR and mirrorless cameras. It can be used for close-up still photography, as a modeling light or an AF assist light during Live View shooting.

This flash is powered by four AA batteries (alkaline or Ni-MH only, not included) for convenient, widely-available power.

NOTE: Flash does not provide TTL (automatic) functionality. Exposure must be controlled manually by adjusting your camera's aperture, shutter speed or ISO values.

Precision Design FD5 Flash Bounce Diffuser with:

1 Year Precision Design USA Warranty

Precision Design Flash Bounce Diffuser for DSLR350, DSLR450V
& Pro 500

See the difference a simple bounce flash diffuser makes!

This Precision Design Bounce Flash Diffuser creates a diffused bare bulb effect, and is designed specifically to fit the Precision Design DSLR350, DSLR450V & Pro 500 Flash Units. It gives even coverage across the entire frame, and works flawlessly with lenses from 15mm to 200mm in the 35mm format (as well as other formats).

A bounce flash diffuser is easy to use and attaches to your flash in seconds with a snug, custom fit, and not a single piece of velcro or other adhesive. Designed for years of service with out the bulk of some other diffusers, it is small enough to fit easily into your gadget bag or pocket, yet it makes a huge difference in all your photos.

Precision Design Bounce Flash Reflector with:

Instruction Sheet
Fastener Strips

Lifetime Precision Design USA Warranty

Precision Design PD-BFR Bounce Flash Reflector with Fastener Strips

See the difference a simple bounce flash diffuser makes!

This Precision Design Flash Bounce Reflector can be utilized with nearly any electronic flash in order to create diffused lighting that will greatly enhance your photographs.

This reflector can be easily fitted to almost any flash unit (using the included hook-and-loop strips) and reflects indirect light onto the subject resulting in a three-dimensional effect, while the soft reflected light creates naturally illuminated images with minimal shadows.

This reflector is particularly useful when it comes to indoor portrait photography, which often suffers from harsh shadows and high contrast due to direct lighting. However, by using the Precision Design Flash Bounce Reflector, it is possible to capture naturally illuminated images with softer shadows and noticeably smoother skin tones.

Precision Design 6-Piece Camera & Lens Cleaning Kit with:

Hurricane Air Blower
Lens Cleaning Tissues
Microfiber Cleaning Cloth
Lens Cleaning Liquid
Soft Brush
Cotton Swabs

1 Year Precision Design USA Warranty

Precision Design 6-Piece Lens & Digital SLR Cleaning Kit

Essential items for the proper maintenance of your equipment.

It's obvious that the cleaner the lens and camera sensor, the sharper your pictures will be. Dirt, dust, and fingerprints will degrade the image quality of even the finest optics. However, it's equally important to avoid using incorrect cleaning materials which can permanently damage your photo equipment.

This 6-piece cleaning kit contains everything you'll ever need to properly clean your lenses and digital SLR camera, including an air blower, soft brush, cleaning solution, lens tissues, cotton swabs, and a microfiber cloth. Also includes a soft carrying pouch.
37 accessories found for Tamron 18-200mm f/3.5-6.3 Di II VC Zoom Lens (for Nikon Cameras)
Tamron 18-200mm f/3.5-6.3 Di II VC Zoom Lens
– TECHNICAL SPECIFICATIONS –
---
Lens Mount:
Nikon AF
Focal Length:
18-200mm
Maximum Aperture:
f/3.5-6.3
Minimum Aperture:
f/22-40
Maximum Magnification:
1:4 (at f=200mm: MOD 0.5m)
Minimum Focus Distance:
19.3 in. (0.4m)
Lens Construction:
16 elements, 14 groups
1 Hybrid Aspherical Element
1 LD (Low Dispersion) glass element
Diaphragm Blades:
7 (Circular Aperture)
Focus Type:
Auto / Manual
Image Stabilization:
Vibration Compensation
Moisture Resistant:
Yes
Filter Size:
62mm
Dimensions (Diam. x Length):
2.95 x 3.7 in. (75 x 94.1mm)
Weight:
14.1 oz. (400g)
LENS CONFIGURATION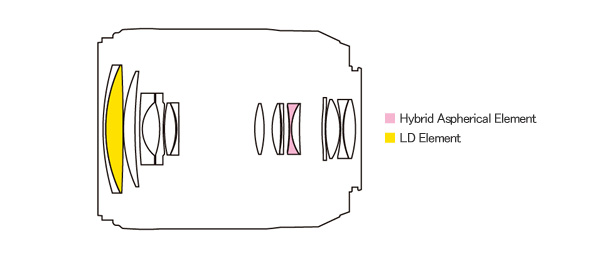 MTF CHART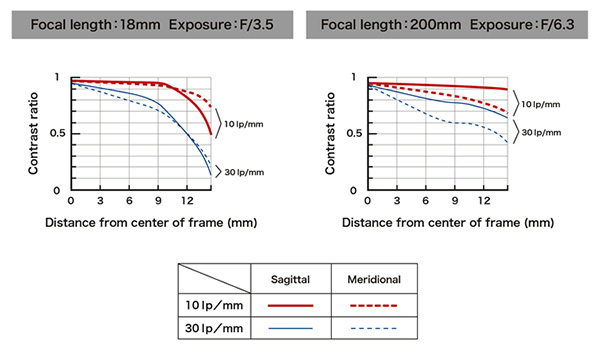 Designed specifically for use with Nikon digital SLR cameras with an APS-C size image sensor, including:
D300s
D3100
D3200
D3300
D3400
D3500
D5100
D5200
D5300
D5500
D5600
D7000
D7100
D7200
D7500

Reviews are for the first item in the kit:
Tamron 18-200mm f/3.5-6.3 Di II VC Zoom Lens (for Nikon Cameras)